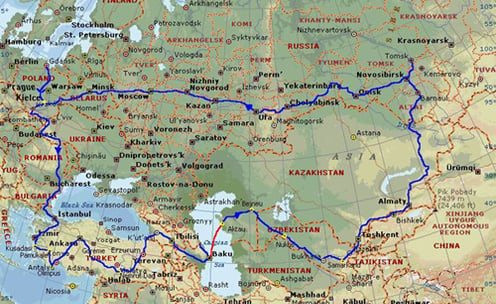 There is no doubt motorcycle travel is contagious. It seems that after completing a trip I do two things, first I tell myself it was the last trip, second I take out an atlas and plan the next one.
I have thought about going to Central Asia and Russia for some time, yet I could not really see myself heading in that direction by myself. For many years I thought visiting this part of the world was just too dangerous. Not until January of 2002 when I met Natasha, a Russian girl from Tomsk ( a city in western Siberia). By March we both agreed on the route and started serious preparations. The initial idea was to arrive to Poland and from there head south to Turkey through Ukraine, Romania and Bulgaria. Next we would go to Georgia, Azarbaijan, Turkmenistan, Uzbekistan, Tajikistan, Kirgistan, Kazakhstan, Russia ( Siberia), and back through Russia to Europe, Finland and by ferry to Poland. It seemed like a realistic idea.
VISAS
Immediately we started contacting all the concerning embassies and learned about the complications. Natasha, as a holder of Russian passport, needed visas to Turkmenistan, Georgia, Turkey and Bulgaria. I decided to use my Polish passport. I needed visas to Russia, Turkey and all the CIS republics except Kirgistan (still it was better than using Canadian papers). We learned that we can receive Turkish visas on the border. Turkmenistan embassy in Moscow said we can get transit visas on arrival in Turkmenbashi. Also, Azery embassy in Moscow said I did not need a transit visa.
Transit visas were supposed to be easily attainable in Turkey.
Kazakh transit visa for me could also be issued in Bishkek or Tashkent in one day.
Natasha organized her Bulgarian visa without problems for a steep 50$.
I learned that to go to Russia, Uzbekistan and Tajikistan I needed special invitations from a travel company or an individual. Without problems I received invitation to Russia and got my visa for 50$ within 2 weeks. For Uzbeki and Tajik invitations we contacted Andrey, a travel agent in St. Petersburg, Russia. He agreed to organize both for 75$. After a couple of weeks I sent my passport to Washington where Andrey forwarded the invitation. I had my Uzbeki visa on hand for 60$.
Issuing Tajik visa became a problem because there were no consulates In Turkey. Andrey forwarded the invitation to Ashkhabat, Turkmenistan where the visa was supposed to wait for me. At this moment everything seemed possible yet not completely prepared. We decided to try anyway.
THE BIKE
For such a trip that would very likely involve bad, very bad and possibly no roads at all I decided to use a big trail bike. Initially I wanted to purchase a used machine in Poland but I scrapped this idea when I found here a nicely preserved 1988 Suzuki DRBIG 750. I always hoped for Yamaha XTZ 750 but there are just too few of these bikes here to find them. "Doctor Big" is also a rare bike in Canada but I guess I was lucky.
The bike was old but very strong and big enough to carry two people and lots of luggage. I bought new chain, sprockets and tires. I adjusted the valves, painted the bike black, took it apart and fit it in a 1 cubic meter box along with all the travel gear. I sent the "Doctor" to Gdynia, Poland where it was supposed to arrive in 3 weeks.
THE LUGGAGE
I used a 42 liter Givi top case, two 22 liter side plastic removable panniers from Kappa (purchased in Poland, it was so much cheaper), a small tank bag, two sleeping bags strapped on each side and a tent strapped to the back.
I continued to persuade Jacek to join us, but he, for whatever reason, decided not to go with us. He had different plans. What a pity,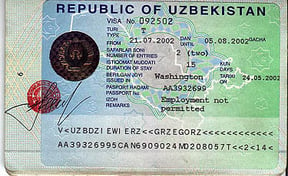 July 1, Day 1 - Arriving to Warsaw
We safely landed in Warsaw. 25C, clear skies. It is a pretty expensive city and it is not easy to find budget accommodation. We were lucky. Our first night we spent in a school dorm, only 15$. Basic, but comfortable facilities.
July 2, Day 2 - Warsaw to Gdynia by train
Early wake up to catch the 8am train to Gdynia. Quite a comfortable ride, trying to sleep or look in the window. No one can avoid the jet lag effect. In Gdynia we headed straight for the port terminal and the customs office. Luckily they are in the same building. The custom officers were puzzled at first, it was their first time to let a vehicle in for a tourist use (usually when people ship their vehicles from overseas they pay the duty and register them). They stamped the release papers and let us in the warehouse.
The box was already there. It took us 5 hours to put the bike together. At about 7pm we were ready to go. We paid the shipping agent for his services 60$ and we cleared the customs gate. It was a long and difficult day. We did a lot today, ate very little and were completely exhausted and hungry.
With the help of a taxi driver we found a nice hotel on the outskirts of Gdynia. At "Antracyt" we had a full course supper, a little splurge, we deserved it. Earlier on arrival to the hotel I noticed that the front brake did not work, oops, I did not tighten one bolt and I lost it.
July 3, Day 3 - Gdynia to Kielce –557kms
The day started with fixing the front brake. I had a supply of bolts, no problem, the substitute fit perfectly.
Our first long distance ride, warm, few clouds. We cruised around Gdansk and had our first fall. Well , not really a fall. I tried to maneuver around a curb and lost balance at 2km/h. A quick lift and the bike was standing upright.
On the way we stopped in Malbork to see the medieval castle of Teutonic nights.
Arrived in Kielce late at night after 12 hours on the road. We stayed with my cousin Bogdan and his family.
July 4, Day 4 – Kielce
Lots of preparation. Before leaving Canada I ordered through the Internet a brake rotor and 2 side bins. We had to go to Katowice to pick them up. Since it was raining, we took a car. Grzegorz Pawlak, the parts dealer, had everything waiting for me. Thanks to Grzegorz for arranging the parts on time, without his help our trip would have been delayed.
In the evening we had a family dinner. Thanks to Bogdan, his sons Bobek and Przemek and his wife Basia. They gave us a very warm welcome and helped with the preparations.
July 5, Day 5 – Kielce
More preparations. I spent the whole day on assembling the rack for the side bins and doing final tune up. Natasha was assisting all the time. Thanks Natasha for being so patient.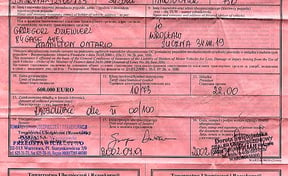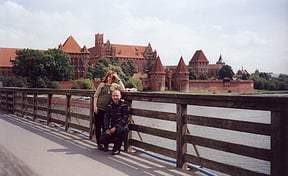 July 6, Day 6 - Kielce to Zakopane -253
Time to leave Kielce. We filled our luggage with the necessary things, said good bye to all the family and left around noon. It was warm and sunny, a perfect day for riding.
In Zakopane we made yet another improvement. Here the sheep skin is cheap and widely available. It is more comfortable to sit on it. This was actually the main reason why we came to Zakopane.
We camped on the outskirts of Zakopane for only 5$.
July 7, Day 7 - Zakopane to around Hust 706
The longest day, 16 hours on the road. Probably the longest I have ever ridden in my life. We started in Zakopane around 10am, sunny day, and headed for Ukrainian border in Przemysl. Riding in Poland is quite nice but going constantly through the mountains is rather slow. We enjoyed the scenery and beautiful countryside. We crossed the border around 5pm with no problems at all.
The Ukrainian side already seemed pretty different, wilder and a bit scary, suspicious individuals sitting in their Ladas looking for opportunities. I changed some money and we were ready to go. Since I was almost empty we had to gas up. Gasoline is much cheaper at about 30c/l but the quality is questionable. No more unleaded, only 93 leaded and the famous 78. I opted for 93. To put gas in the tank you first have to pay at the cashier, a procedure that is practiced in all CIS countries. We still had a couple of hours of daylight so we headed for Romanian border.
The Karpathian Mountains in western Ukraine are a bit smaller but still provide good scenery.
We followed the road South to Uzhgorod through villages of questionable names where poverty is clearly visible, yet people manage to dress in their best clothes and stroll in groups. It was their Sunday night out, I think. The roads, however mostly paved, are in pretty bad condition and extra caution is needed. Cows and other life stock cross the roads at will and no one really cares about it. The road signs are rather nonexistent so we had to rely on the passing people who often did not know where the roads went.
We stopped at a roadside restaurant where the food was awesome but the toilet was rather uninviting. Somehow we made it to Vinogradov where we completely got lost. It was dark, no road signs in the city plus the main road was closed due to a collapsed bridge. We paid a taxi driver to take us out of there. I couldn't believe the potholes, it seemed like the streets had just been bombed. Somehow we made it to the Romanian border at Djakove where we found out that no regular traffic is allowed through, only trailers. Disappointed and pretty tired we moved away. The only crossing with Romania was south of Chernivtzi, 400kms east.
We decided to look for some kind of lodging. Another disappointment, there are no hotels or motels. We were way off the beaten track; few travelers visit these parts of Ukraine. There was no choice but to find a suitable camping place "In The Middle of Nowhere". At 2am we fell asleep by the side of the road, behind the bushes, hoping no one rubs or kills us.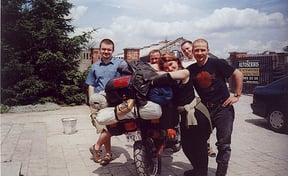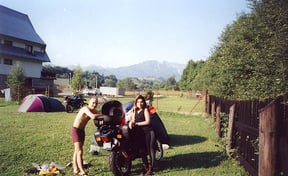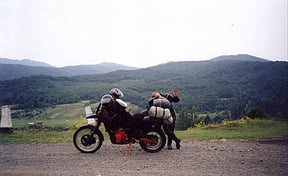 July 8, Day 8 – Around Hust to Suceava 397
Passing cars woke us up around 8am. Initially we rode along Romanian border and Tisa River passing more towns of no name where the main road went right through their centers. Upon entering each town the road immediately deteriorated. The potholes were so big I needed to slalom around them. People crossing the street, fruit and product stalls on the side of the road, cars and trucks, all were in one place. Quite busy and rather dirty places.
We headed north through the beautiful mountains climbing to 931m at Jablonickij pass.
The road completely deteriorated. Lots of twists, turns, construction and gravel, yet nice scenery.
Finally we made it through the mountains and now on the straight road I could pick up some speed. Here I had to watch for the DAI (Dorozhnaya Avto Inspyektzya), road police. They might be anywhere but mostly before towns and around DAI posts, which are inspection stations with gates and speed limit down to 20km/h. You have to slowly pass through so they can decide if to stop you for inspection or not. I was speeding before one of the DAI posts and they decided to stop me.
I was going 90 in the 70 zone and the ticket for speeding would have been only a few dollars, however, upon checking all my documents they declared that I did not have the liability insurance, the green card. I was trying to explain that on the border no one asked and ever told me that I needed one. They did not care. My fine would be 60$. It was a great opportunity for them to make some easy money. I was told if I did not pay they would impound my bike, transport it to the Romanian border where I would have to buy the green card, and then release it. This would cost us a lot more money and time. I started negotiating with the main officer, in Russian (I speak some). He decided to lower the fine to 50$ (his monthly salary) but of course it was not supposed to be a fine any more. He opened quickly a book and showed with his head to slip the bill in there. The book was closed, the bribe was taken, no more questions, we were on our way. Thanks to Natasha, now I have a 50$ picture.
We stopped at the roundabout in Chernivtzi. People were hitching cars for long distance travel, a very economical way. Again, we did not know where to go, five streets and no signs. We had to ask for directions, no problem. In town: quite nice architecture, colorful signs, cobble stone streets with very uneven surface. The poor and the "rich" (people wearing nice clothes) walking alongside. Kids were begging for money and being quite obnoxious, cars swerving in and out of traffic in sort of Italian/ Egyptian style. In all, poverty is clearly visible but the process of free market economy already started. We gassed up again, here gas was much cheaper than in Romania, and headed for the border.
For the piece of mind I bought the green card. The sales lady looked at the ownership and could only read the numbers. Somehow she copied all the particulars onto the insurance policy. I told her I was Polish and she quoted me 6$ for 2 weeks policy. Later I told her I was from Canada; she insisted on a tip, I gave her another dollar. She was so content.
Leaving Ukraine was pretty easy but they required a declaration form which should have been given to us upon entry. A lady custom officer with big lips and bright red lipstick was clearly puzzled and not very happy with the situation. She decided to give us the forms to fill out, all in Russian. Stamp here and there, a couple of questions and we were waved through. Later I wondered how a tourist who did not speak Russian could possibly manage to answer any questions and fill a declaration form.
Romanian customs was very fast, maybe 15 minutes and we were let go. Romania at once seemed more civilized, better roads and road signs were everywhere. We got to Suceava around 8pm where we easily found a decent hotel for 23$ a double with TV, shower and breakfast. Romania is still decently priced and a full course supper was also a bargain.
July 9, Day 9 - Suceava to Camping Kosmos 613
Today we took time to get ready leaving Suceava around noon. Beautiful day, 28-30C, sunny. Romanian roads are quite good; finally we could make a good average speed. We made another record; we sat on the bike for 3 hours straight. We headed south for Constanta. Initially hilly landscape turned into long stretches of farm land. We passed quickly through Constanta as it seemed a bit scary and headed for Bulgarian border.
The crossing was quick, as there were only a few cars. I bought some "leva" and we were on our way to the nearest seaside camping.
The friendly boss of the "Camping Kosmos" greeted us with a smile. He showed us around the run down facilities and suggested to camp in the field of 3 foot tall grass. For a few bucks more we took a mosquito free bungalow with a shower and a toilet. We spent this night 200 meters from the Black Sea coast.
July 10, Day 10 – Camping Kosmos to Istanbul 625
With the sea only a few steps away, we couldn't resist. We spent several hours on the beach. Now, during the day I could see the full extend of the complete disrepair of the camping facilities: rusty boats and miscellaneous equipment, grown over walkways and sport facilities.
Around 1pm we left the "seaside resort". We took the scenic route hugging the coast and passing on the way Varna and Burgas. Here the Yildiz Mountains started and there was no end to the twists and sharp turns. After 2 hours of nonstop riding my hands were already giving up. We stopped in a quiet mountain village, Malko Tarnovo, a few kilometers before Turkish border. Here it seemed like life just stopped in time. No rush, no hassle, just curious people. We stopped by a food store and had a watermelon/ peach dinner.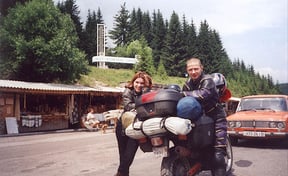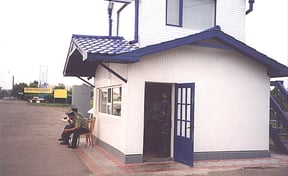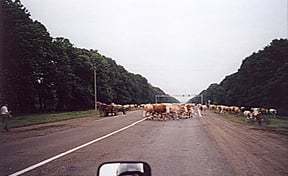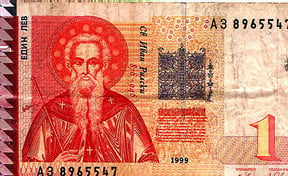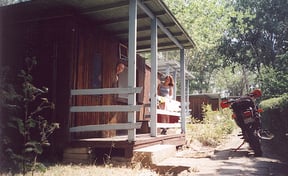 The Turkish border was just the usual bureaucracy. Stamp here and there, several small fees, computer paper for the motorcycle (very important importation document). Since I did not use my Canadian passport our tourist visas (issued on the spot) were only 10$ each.
It was already dark when we got to Kirklareli. There on a gas station we were greeted with free yogurt and some kind of doughnuts. Turkish men are very friendly especially if there is a woman in a company. We made it to Istanbul around midnight. Finding the camping wasn't easy but after some time we managed to locate the place recommended by the Lonely Planet book. Camping Florya is situated right by the main Airport. Except the loud noise it is a very nice place with good facilities and a swimming pool.
July 11, Day 11 – Istanbul
In the morning we met Frank, a German biker. His RS 1100 was perfectly prepared for a serious adventure with aluminum panniers, jerry cans, small shovel, yet he did not go beyond Turkey. Here I have to praise our SUZI. So far she is great.
The suburb of Yesilkoy is 20kms from downtown Istanbul but the commuter train makes it an easy 30 minutes ride. It is better to leave the bike at the camping.
Our priority was to contact Georgian consulate to obtain visas. No luck today, we will try tomorrow. We walked around the city visiting several places. First it was the Blue Mosque with its distinctive domes and blue interior,
then the Aya Sofya which was first a Christian church and later a mosque. Today it is a museum. We spent the rest of the day exploring the Grand Bazaar, an eastern type covered market with all kinds of goods from gold to pottery and leather.
We rapped up the day with a refreshing swim in the pool and we shared some stories with Frank.
July 12, Day 12 – Istanbul
Friday, Muslim day of prayer. Again, we attempted to contact Georgian consulate, this time with success. Since they spoke Russian, Natasha did the talking. In Istanbul they will issue us transit visas on the spot. However, we also contacted their embassy in Ankara and we were quite surprised when they quoted a lower price. We will take visas in Ankara.
Time to explore more of Istanbul. We started with a meal in a side street restaurant. What can you eat in Turkey? Beef kofta, and beef or lamb kebab with bread. We ordered some soup for a change. The restaurant was situated across a mosque. It was interesting to watch people pray outside of the mosque. The place filled up quickly so they brought out mats and carpets and spread them out on the sidewalk. Due to the vicinity of the place of worship no alcohol was served in this restaurant.
The Topkapi Palace was the residence of the sultans for almost 3 centuries. We visited almost all the attractions except the Harem. It is a pity but at least we have a reason to return here.
We wrapped up the day with a cruise across the Bosporus. Istanbul is an immense city and crossing the straight is a routine for many locals. There are only two highway bridges and of course no pedestrians walk there, thus all the pedestrian traffic is serviced by the numerous ferries. Istanbul is a city of great diversity where the west mixes with the east. I will always return here with pleasure.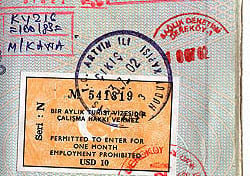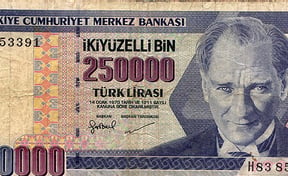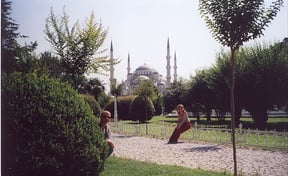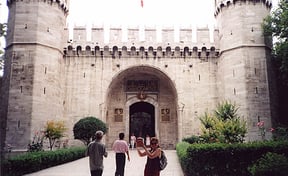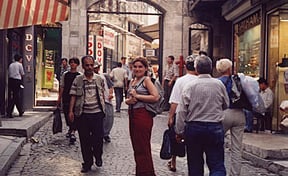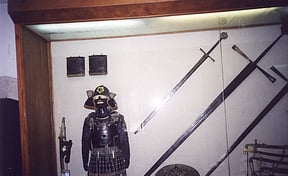 July 13, Day 13 – Istanbul to Kusadasi 575
Finally we left the loudest camping site I have ever been to. Beautiful day, 35C, few clouds.
To save some time we took our first ferry over the Izmit Bay on the Sea of Marmara.
From Yalova it was an easy ride through mostly farm land. In this temperature forget about having a meal in the middle of the day. The only thing your body needs is water or even better a watermelon.
We stopped at one of the numerous fruit stands with the intention to split a melon and continue on.
A smiling farmer approached us and offered a big green fruit for 1.5 million lira per kilogram. They were all so big. I asked for a half. No problem, he agreed to sell it for a million (70 cents). With all the strange communication skills and few Turkish words we somehow ended up being invited to his table. A melon feast began. When we finished our half he offered more and even brought another yellow melon. Of course, tea was obligatory. In Turkey there is no socializing without tea. Without any language skills it seemed like we managed to explain all the details of our trip. I even offered more money for the extra melon but he did not take it. With full stomachs and happy faces we said good buy to a very nice Turkish man.
Kusadasi is a busy resort town with many hotels, restaurants and tourist shops. We would spend the next two nights in a nice camping "Onder" just few hundred meters from the beach. All the facilities and a swimming pool included for just 5$ a night. Great.
July 14, Day 14 – Kusadasi / Ephesus/ Kusadasi 50
Today we visited the famous ancient city of Ephesus. It is a short ride from Kusadasi.
This is probably the best-preserved classical city on the eastern Mediterranean with the large theater, numerous temples, baths, colonnaded streets and the famous library. Despite scorching 40C many tourists visit this memorable place in the summer.
We spend the rest of the day relaxing and making friends with international camping guests who mostly traveled by RVs. One Italian guest was so impressed with our trip and maybe a bit with my Italian, he presented us with a bottle of Italian champagne.
July 15, Day 15 – Kusadasi to Pamukkale 214
We said good bye to the friendly boss of camping Onder and left for Denizli. From there a few kilometers more
and we were in Pamukkale in the afternoon with loads of time to explore the area. There are plenty of hotels, motels and camping sites all with good facilities and swimming pool. Of course there are toots who try to lure you to their location. We chose a rather plain site under a tree.
Quick set up and we were on our way to see the calcium pools
and the ruins of Hierapolis with the theater as the only significant structure.
The whole area is very picturesque and walking around it makes it a pleasant evening. We concluded the day in a nice restaurant with a bottle of Italian champagne.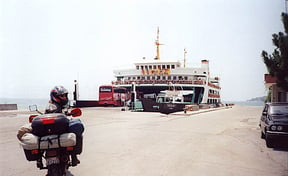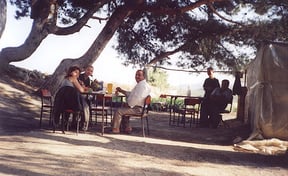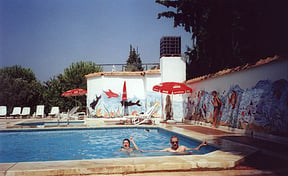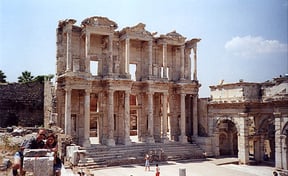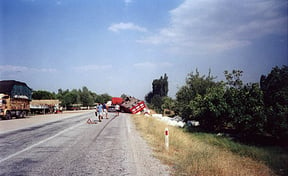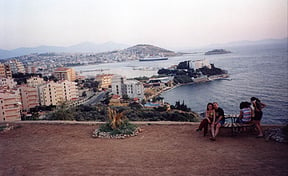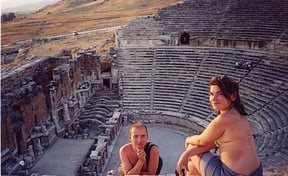 July 16, Day 16 – Pamukkale to Olympus 333
At first we headed south following the main road to Antalya. At half way point we turned west to Fethiye and shortly after back south to Finike. This was quite an interesting shortcut. We climbed the Gogu pass at 1610 meters crossing the Akdaglar range. Beautiful scenery, mountain villages and goats grazing on steep hills were the main features.
On arriving to the south coast we were struck with the super hot weather, 45C. The wind literally burned the skin. Soon after we entered yet another mountain range. The Bay mountains look more like a tropical forest with tall pine trees and lush vegetation.
The "tree houses" traveler's hangout is situated not far from the sea and the ruins of Olympos.
I visited the place in 1988 and truly did not expect much change. Indeed there was no difference in the scenery yet the visitors changed dramatically. A few years back the majority of the visitors were European, American, Canadian, Australian and Kiwi travelers. About 2 years back the place became popular with Turkish tourists and today it is loaded with Turkish hippie want-to-be long hair English speaking youth. Still, we met e few Australians on their RW journey, however their feelings were similar to ours, "no more tree houses". Do not get me wrong, I have nothing against Turks. Unfortunately they cannot share their travel stories since they do not really travel much.
After a common vegetarian meal we caught a bus which took us to see the eternal flames. Completely exhausted we rested in a tree house with 2 other individuals.
July 17, Day 17 – Olimpus to Ankara 631
It was a long and pretty hot 8 hour ride through some more mountain ranges and passing a beautifully situated lake Egirdir. From Aksehir to Ankara the scenery dramatically changed. For the next 200 kms the relatively straight road cut through the middle of never-ending wheat fields.
Ankara is a well organized city. However, the combination of one way streets and enormous traffic made me circle the same area several times. Finally we managed to approach the side of the Cankiri Street with several hotels in line. The friendliest and most reasonable was hotel Yenisehir. Suzi would have to stay on the sidewalk overnight but it seemed rather safe with the 24 hour hotel security guard. Too tired and too hungry to look for a perfect meal we entered a neighborhood restaurant. Quite a surprise, a nice place with all male crowd sitting at tables and enjoying a life band (a buzuki player, a man on bongos and a female singer wearing enormously high platform shoes) playing and singing traditional Turkish music. I rushed back to the hotel and brought my walkman to record the band. As a sign of courtesy the waiter brought a fruit salad for the only female customer, Natasha..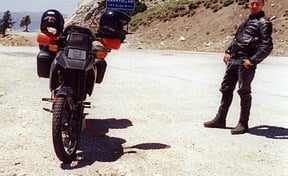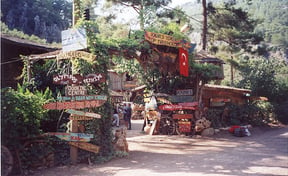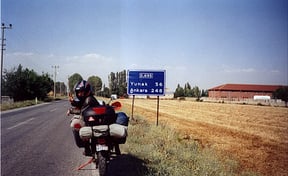 July 18, Day 18 – Ankara to Goreme 323
We showed up at the Georgian embassy around 10am. Friendly consul greeted us in Russian and invited to his office. We answered a few questions, filled two applications and paid 30mln for my visa and $20 for Natasha's. We were back out on the street in 15 minutes with Georgian transit visas valid for three days. It was easier than I thought, awesome.
Now was the time to explore Ankara. We visited the Ataturk Mausoleum, a complex of Roman style colonnaded buildings erected in memory of the leader of modern Turkey. There is Ataturk's tomb on display as well as several old Lincolns, many pictures and loads of related memorabilia.
In the next two hours we cruised around exploring the city and taking pictures. We left Ankara in the afternoon.
On the way to Goreme we ran out of gas. I assumed there was still seven liters left on reserve and kept on driving. The bike stopped 2 kilometers before the next petrol station. I did not worry much since it was a pretty busy road; however, I was a bit apprehensive to leave Natasha alone. I waved and a very friendly farmer stopped his tractor, with the hand on his heart (Allah) he offered a ride to the nearest town. Thus Natasha stayed alone on the side of the road guarding Suzi.
The gas station was just over the next hill no more than 2 kilometers away. I found a Pepsi bottle and without problem had it filled with gas. No one offered a ride back so I started walking. A couple of hand waves and I had a FIAT stop. Great, I was back in no more than 30 minutes. It was a good lesson and I was glad it happened in Turkey where the gas stations are plentiful. Now I will have to remember to gas up every 400 kms.
Goreme welcomed us with its peaceful and mysterious rock formations. There are too many hotels to choose from so we wondered for a while to find a perfect "chimney". Hotel Saksagan offered a cold room in a cone and a safe parking for Suzi in the hotel's garden restaurant, all for only 30mil, perfect.
July 19, Day 19 – Goreme / Derinkuyu / Goreme 104
The open-air museum is a must. There are many small churches and other rooms carved in the rock. The whole area is very picturesque and conveys a fairy tale feeling.
In the afternoon we took Suzi for a ride. First to Derinkuyu to visit an underground city (an impressive maze of tunnels, rooms and corridors curved eight levels deep into the earth),
then to Guzelos where the scenery reminds the Grand Canyon and finally to Urgup and back to Goreme.
We concluded this exciting day dining on the patio of a local restaurant.
July 20, Day 20 – Goreme to Nemrut Dag 668
More driving through some mountain passes and mostly empty quarter of Turkey. In Adiyaman we stopped to ask about possible accommodation. I could not believe how obnoxious one hotel owner was. He assured us there were no more hotels on the way to Nemrut and that we had to stay with him. He also insisted that we would never make it to the top on the motorcycle and that we had to take his mini bus to take us there. Such a typical Turk trying to make a buck.
It was getting dark and the mountain twisties were not the most inviting, yet we pressed on. Fifteen kilometers before the summit we found a very basic hotel/camping. The friendly Kurdish man who ran it offered a room for a few dollars. Upon request he gladly prepared some omelet and served beers. He smiled a lot and spoke some English, yet did not seem very honest. I paid for the treat yet never saw any change. The next day I had a serious stomach upset definitely caused by the omelet.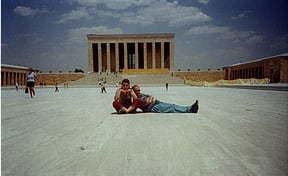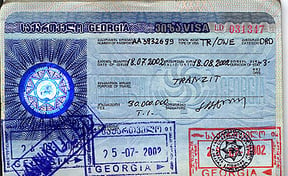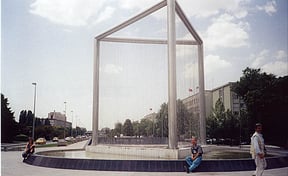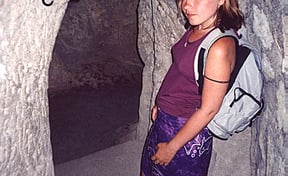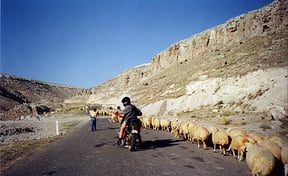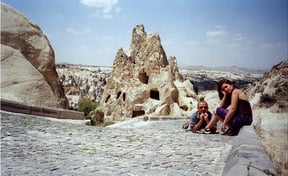 July 21, Day 21 – Nemrut Dag to Bingol 312
The steep and twisty asphalt road soon turned into a very bad cobblestone. Suzi bounced a lot but easily made it to the top. Well, almost.
The last few hundred meters we had to walk. What an astonishing view, and of course the stone statues and their fallen heads made it completely worth the hike.
We stopped to contemplate and to watch the crane hoist the fallen stones. The Nemrut Project has started. Soon all the statues will be standing in all their glory, no more fallen heads. The descent to the hotel of no name was easier than I thought, less jumping. We gathered our belongings and left without a good bye.
The ferry boat on Lake Ataturk was late so we joined some locals for a cup of tea. All the curious people gathered around us trying to ask questions and hoping for some answers. Soon an English speaking Turk showed up, apparently an English teacher, and the conversation became clearer. Pictures were taken, addresses given with requests to send the pictures. It was a very pleasant bunch of locals.
When the ferry arrived, the loading took forever.
The heat was unbearable so Natasha decided to go for a swim. Her action caused a little excitement among Kurdish men but since she did not take her clothes off everything was fine, no harm done. Finally we loaded the bike. Immediately we were surrounded by some youth observing and touching Suzi with amazement.
The boat was completely loaded. It was a pleasant 30 minute ride across the turquoise lake. The unloading was very loud and nervous. It seemed like everyone wanted to get out at the same time. An English tourist helped me turn around safely and I was back on the ground.
I think we were now in Kurdistan since most of the men were wearing their traditional pants with very low crotch. Military check points were everywhere. On the way to Bingol we were stopped several times where the bored service men meticulously checked our papers. What a waist of time. On the other hand we appreciated their presence. In Bingol we found a place which was the only hotel in Town. Another case of dishonesty took place. Initially I agreed for 20mil. When we brought all our bags they changed their mind and just said it is 30mil. Still it was a nice place with shower and TV. Bingol seemed a very safe city.
I do not think they get any tourists here; still the service in a restaurant was super good with a German speaking waiter. On the streets lots of women were covered from head to toes.
July 22, Day 22 – Bingol to River bed 605
Yet another sunny day in Turkey. The plan was to enter Georgia. Leaving Bingol, because of the road construction, we missed the turn to Erzurum. I noticed it after 20kms and we turned back. North of Erzurum we entered yet another impressive mountain range ( Pontus or Kackar). The road zigzagged along a creek, passing Lake Tortum and entering a deep gorge. We stopped for a while to enjoy the views when a car going from opposite direction pulled over. The driver explained somehow that a "big rock" fell and the road was blocked. We would have to make a 200kms detour. I couldn't stop the curiosity. Few more kilometers and we got to the scene of disaster.
The whole area was still very dusty but the landslide was clearly visible. The bottom of the 400 meter high and 50 meter wide gorge, the road and the creek, was filled with rocks. The water had nowhere to go so a small lake was being formed. There was no way I could cross that. Few pictures and we headed back.
So far we were escaping a massive storm, now we had to enter it. It poured for some minutes, we got completely soaked but the temperature was still high so we dried fast. To make the loop we had to clime the Kalgapazar Mountains. On approaching the Kirecli pass (2400m) it started raining again. This time we had to put our rain gear and winter gloves, it was so cold. Poor Suzi was loosing power at this altitude but did not give up on us.
We saw another recent slide, this time it was mud and it was already cleared by bulldozers. Awesome scenery, tall green hills, lush vegetation, lingering fog clouds. I wanted to stop and sleep there but Natasha advised to press on: "Greg, let's go to Artvin, the mountains will end soon". We reached the other side of the gorge, the rain stopped. I rode some more in the dark but the mountains did not end. Will they ever? It was a long and difficult day, I decided to stop anyway. I found a suitable place by a bridge, in the riverbed. We fell asleep with the mountain wind and the shimmering creek in the background.
July 23, Day 23 – River bed to Kutaisi 285
In the morning we could see the full extend of our camping, tall mountains all around and completely silted creek.
We continued through the mountains still hoping for them to end. The gorge soon disappeared and the road was now carved into the side of a steep hill. Large portions were under construction and unpaved. It was a hairy ride.
From far we could now see the town of Artvin. What an astonishing view, the city was erected on the side of a mountain. To reach the downtown we had to climb to the top. Natasha certainly never expected that. The place was full of small businesses, food and fruit stands. There were no tourists. I wanted to send some postcards but I saw no boxes in sight. The post office was right at the top and even there I saw no boxes. I actually had to stand in line to leave the postcards with a postal clerk.
The mountain road took us to the Black Sea coast and the dirty town of Hopa. From there a two lane highway leads to the Georgian border. Finally we were to leave Turkey. Border formalities were simple: stamps in passports and they took the motorcycle importation paper (computer paper).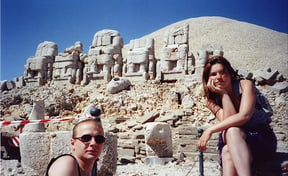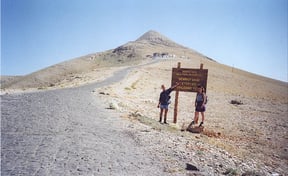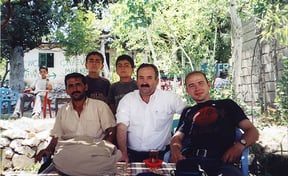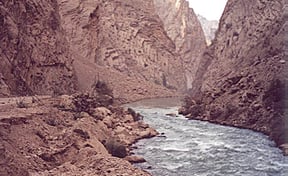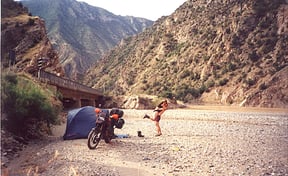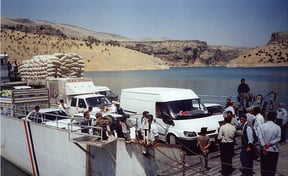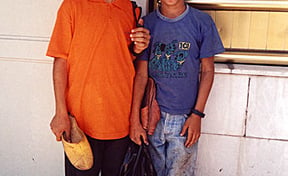 Georgian border formalities were a bit more complicated. Upon entry we flashed our visas, no problems. In two different windows we paid $13 for some importation document, insurance and a small fee per person. In one window the clerk demanded $10. Since now we had no problems with communication, Natasha asked what it was for and demanded a receipt. The clerk replied that it was for "beautiful eyes". Sorry, but we do not pay for beautiful eyes, said Natasha. The clerk let us go, yeah….!
Next station, the customs police. We were asked to enter an inspection station; the doors were closed on both sides. The officer asked some questions and demanded a bribe. Natasha again asked for a receipt and he let us go. In the last window different officers demanded some more money again, $20. Now we were completely confused not knowing what the money would be for. Of course they did not want to give any official receipt. At the end we were told to complete some declaration forms and very unhappy officers let us go.
Georgia welcomed us with cloudy skies but still warm weather.
Riding along the eastern coast of the Black Sea was quite fascinating. My first impression: rough and uninviting, Volga here, Lada there, GAZ and KAMAZ trucks. A lot of similarities with Ukraine. However, after a while the sensation of uneasiness vanished. In Batumi I exchanged some money in a bank, US$ for Georgian LARA.
I left Natasha guarding the bike and went alone to the makeshift open market. There you could virtually buy anything and everything. Mostly used stuff, and if new, of pretty questionable quality. I bought a door lock made in China for $3, what a rip-off. Upon returning, the bike was surrounded with crowds of people, quite a spectacle. We had to answer all the questions regarding the motorcycle.
Time to hit the famous Georgian roads, and famous they are. The country is mostly mountainous so the ride was quite picturesque. About the roads: bad, very bad and off road. The potholes are big and plentiful so it looks like the roads were just bombed. There are also other obstacles. Among other domestic animals there are the cows.
They are lazy and find their resting-place in the middle of the roads. It seemed like in India. The ride basically consisted of slaloming between potholes and cows. Georgian drivers are rather careless and very competitive so better do not try to race them.
Arriving to Kutaisi in the evening we found a hotel which was frequented by the local Milicia (Police) and prostitutes. A decent room cost us 50 Lara ($25). A bit of a rip-off but at least Suzi was well hidden in a wine storage room. The restaurant offered good food but the menu was in Georgian. We ordered some BBQ lamb and traditional Georgian food, Khachapuri, a sort of big pizza pocket with only goat cheese inside, quite delicious. The local wine "Old Tbilisi" was great. During our meal the lights went off and we were sitting by the candles. Shortages of power are quite common.
It was a long and eventful day. From now on every day will be full of new and interesting experiences.
July 24, Day 24 – Kutaisi to Azery border and back to Tbilisi 384
On leaving Kutaisi in the morning I had a chance to finally see this shanty town. Badly surfaced streets with lots of potholes, run down buildings, rusty cars and busses and lots of militia.
The main road to Tbilisi was pretty good though still mountainous.
Tbilisi is nicely situated in a valley on both sides of the KURA river. It is a European style city where old heavy architecture predominates. Wide avenues and numerous one way streets are grown over with large trees creating a sensation of darkness and emphasizing the heavy architecture. We did not plan to stay there overnight so we just drove through the city absorbing the views and looking for postcards. Sorry, no one knew where to get postcards. To our surprise we came across a McDonald's restaurant.
Out of curiosity we decided to eat there. We were greeted by an English-speaking waiter, very nice reception. Ordering was a bit difficult because all the menus were again in Georgian. I managed somehow. It is worth mentioning that Georgia is the first post soviet country that tries hard to get rid of its soviet past. Virtually all the signs are in Georgian and the road signs are also in Latin script. Despite that most of the population still speaks perfect Russian. It is a very interesting and confusing situation.
On the way out of the city a militia officer showed us a wrong way to Azery border, the road would take as to Armenia. We had to get of the main road and go some 40 kms through obscure villages. No road signs, mostly no pavement, huge holes, simply off-road. We hit the main road right before the border crossing.
Exiting Georgia seemed pretty straightforward. I was asked to leave the importation paper and we were let go thinking we were on our way to the Azery border. Soon, however, the main Georgian border crossing appeared. A friendly officer checked our passports and advised that I should return to Tbilisi to get Azery visa because they may not let me in. Confident that the information given by Azery embassies was correct (I did not need a transit visa) we decided to try. The officer closed our Georgian visas and let us through. A strip of no man's land divides the two countries.
At the Azery border I was denied entry. We explained the information given by Azery embassy in Moscow but they did not care. They followed their rules, no visa no entry. We even tried to bribe them, no luck though. Upon returning to the Georgian border they said that I, a holder of a Polish passport, can reenter Georgia upon issuing me another transit visa for $80. However, Natasha as a holder of a Russian passport would not be able to get another visa on the border due to unfriendly relations between the two countries and the conflict in Chechnia.
The situation was very desperate. We would have to go our separate ways or live in the neutral zone. The officers suggested that Natasha would wait at the border for me while I return to Tbilisi to get the visa. She started crying and telling them that she would set up our tent by the river, wash dirty socks and cry for 3 days and 2 nights. It was quite a spectacle. Natasha cried very loud, the officers were embarrassed and tried to calm her down. Finally they decided to bend the rules and let us back in Georgia.
Since our transit visas were still valid for one more day, they just put a stamp "ANULLED" over their exit stamps. They took for this simple procedure $50. Uffff……it was a difficult few hours but now we were back in Georgia. At the traffic police post they were confused at first but decided to issue another importation paper.
Back in Tbilisi. Two hours left of daylight and we had no idea where to find any affordable yet safe accommodation. With the help of a taxi driver we found a very small yet nice place. Hotel DEMI's friendly staff let us stay there for $60 with Suzi parked in their tiny garden. All the emotions, excruciating heat at the border and hunger caused extra exhaustion. I think, today we really appreciated each other's company. We were beat but happy to be together.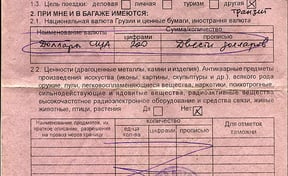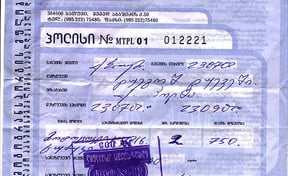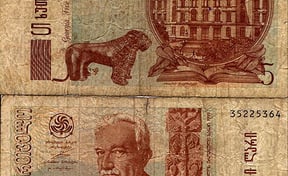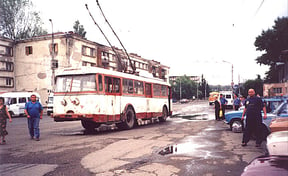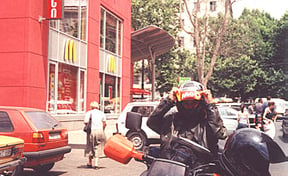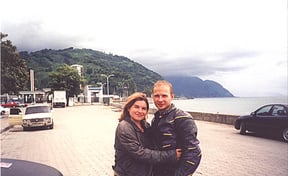 July 25, Day 25 – Tbilisi to Ganja 197
Acting responsibly we got to the Azery embassy right at 10am. The address was right but the embassy was not there. Some men told us that it was moved to 47 Nutsubidze St. which was on the other side of the city. I guess the hotel clerk did not know the right address after all. There was no choice but to take a taxi.
We got into a green 1978 Moskvich with tinted windows, awesome. The young driver obviously did not know the exact location as he was going back and forth looking for the right house. At last we spotted the shabby building without any flag or symbol. The security guard called the consul. We were not allowed in. The consul came down to the street and said that to get the visa I would need either: an invitation, an onward plane or ship ticket or a hotel booking. Either one would have to be submitted by noon. It was 11am. The next hour was a bit nerve racking, it would play a decisive role in further planning of our trip.
The same taxi took us back to the hotel. There we shared our news with the hotel staff and some very friendly Azery guests. Everyone was now on their toes thinking about the best possible scenario, 11:15. At 11:20 the hotel owner called a hotel in Baku to arrange booking for us. She explained that their response must be fast in order to have us as guests. It was a very uneasy few minutes but to our amazement the fax came through at 11:40. With the paper in my hand we headed for the embassy by taxi.
We made it, it was 12pm sharp, I couldn't believe it. The consul came down again, looked at the paper with disbelieve. I handed him my passport, some photographs and a $40 fee, "come back at 4pm" he said.
Since we had a few hours to kill we decided to walk around the city and absorb some more of its architectural landmarks. At the main post office we found some outdated and the only postcards, yeah!!
Before we left hotel DEMI we sincerely thanked the wonderful owner for her hospitality and invaluable help.
Remember, if you ever go to Tbilisi, head straight for Hotel DEMI on 10 Ananuri st. tel:220619. You will find warm hospitality, clean rooms and they will even find a safe place for your bike.
At four o'clock sharp we were at the Azery embassy with all our travel gear. Again the consul came to the street with several passports in hand. He was quite shocked to see the bike and all the stuff strapped to it. He shook his head and handed over my passport. I got not three but a five day tourist visa, great.
We left this wonderful and at the same time dirty and dusty city in the late afternoon.
This time crossing the border was completely painless. Another stamp on leaving Georgia and a stamp on entry to Azerbaijan. No insurance, no importation documents, no road tax, clearly no fees.
First impression after crossing the border: friendly, curious and a bit reserved people. Despite its soviet past, Azerbaijan is historically a Muslim country what makes it a completely different place from Georgia. It is much safer there and people are less likely to bother you or to be hostile.
We managed to reach the outskirts of Ganja before dawn. It started raining; it was the second rain of our trip. Luckily we spotted a motel for truckers. Friendly attendant greeted us at the front and invited to see the place. It was really filthy; especially the squat toilet, but we had no choice. That night the motel attendant decided to watch TV the whole night with the volume turned up all the way. Even Azery beer did not help, we could not sleep the whole night, still we were happy to be there, finally, in Azerbaijan.
July 26, Day 26 – Ganja to Baku 379
The main road to Baku was pretty smooth if not wavy. Most of the potholes were just large depressions which made for a fast but bouncy ride. The scenery was rather monotonous, flat farmland. We passed few small towns. It felt like we were in Turkey, fruit and product sellers had their stalls on the side of the road. The gas station attendant was pleasant and not very curious.
Baku is beautifully situated right on the Caspian Sea. Upon approaching the city we spotted huge oil platforms floating on water. The whole area is rich in oil and there are countless small oil pumps on land too.
To save time we asked a taxi driver to take us to the Embassy of Turkmenistan. We followed the driver through the city till he pointed the embassy. Great, I thought and paid the driver. The building ended up to be the Kirgiz Embassy, what a disappointment. Later we found out that Turkmen embassy was closed two years ago. Oh well, I thought we would give it a try anyway so we headed for the port.
We located the ticket office in the main port building, a huge structure with spacious waiting area now completely useless due to a drop in the number of travelers. The clerk said we cannot buy the tickets because we did not have visas. Oops, not again! Yet another example of misinformation. The embassy in Moscow informed us that we would get transit visas in Turkmenbashi but here we cannot even buy ferry tickets. What kind of system is this? Complete mess!!
In this situation we would have to completely reroute our trip. We could either take a ferry to Aktau, Kazakhstan where I would need a visa or go to Russia. A tough decision to make.
We decided to settle for the night. We had two large, modern, similar looking hotels to choose from. They were situated opposite each other on the outside of a large square.
Hotel Azarbaijan ended up to be a largely run down place. Dust, dirty old sheets, broken appliances and in general lack of care is mainly contributed to luck of money and of course limited number of visitors. We took a short walk around town looking for an eatery or a restaurant. Baku is a peaceful city with large and heavy stone architecture dating probably to the last century.
Traffic is organized with well posted signs, traffic lights and clear dividing lines.
Out of curiosity we visited several restaurants. A fancy Chinese eatery ended up to be very expensive to our standards. In an Azery place with Azery menu we were basically told to get out and look for a bistro because the waitress was too lazy too cook for us. I guess it was easier to just serve beer. We opted for a pizza place "Pizza Hat". A very friendly, young Russian speaking waitress offered her service. The reasonably priced food was great, a highly recommended place.
We wrapped up our day on the hotel's balcony looking at the bay and drinking wine in the cool of the night.
July 27, Day 27 – Baku/ Russian border/ Baku 520
A beautiful and sunny day in Baku. Since it would take us till Tuesday to wait for the Kazakhstan embassy to open we decided to head for the Russian border. We left the hotel being greeted by the hotel staff, doorman, parking attendant, some curious bystanders and even the police.
The coast road took us straight to the border where a non Russian speaking guard ordered to wait. I think without our intervention we would wait there for hours. We insisted to be let in the border zone. Great, the Azery officers looked over the papers and the bike with amazement. Everything seemed fine, but before letting us through they contacted the Russian side and found out that due to the situation in Chechna the citizens of the third countries (that is ME) are not allowed in. Yet another plan cannot be realized. We left the border area.
At the nearest gas station we were told to try yet another crossing nearby which was possibly less strict. With the help of local guys we were led in the direction of the next crossing. The last few kilometers were a complete war zone, a gravel road with huge potholes and puddles. It was a rail crossing but pedestrians and cars were allowed too.
Natasha took my passport and disappeared for an hour. Several cars approached, some mean looking people got out and came to me. Few scary individuals started asking me questions and acting quite offensively. They wanted to sit on the bike and ride it. It was a hairy situation, I did not know if I should protect the bike or maybe protect myself. Somehow the situation relaxed, Natasha returned and we could move on. Unfortunately I still could not enter Russia here, the same rule applied.
That night we returned to Baku. Instead looking for an accommodation in the city we wanted to find some resort by the Caspian Sea so we headed for Buzovna, a tourist town on Absheron peninsula. It was Saturday and to our amazement there was no chance to find any room in any "Sanatorium" (a tourist village). We rode back to Baku.
This time we went to the other big hotel on the northern side of the big square, hotel Absheron. Very friendly staff suggested a room with no water for 20$ a night. Since we were going to stay there for 3 nights we could save some money. The conditions were similar to the other hotel. An interesting observation: it was a busy place and the customers were? PROSTITUTES!
Completely exhausted we crashed having almost nothing to eat.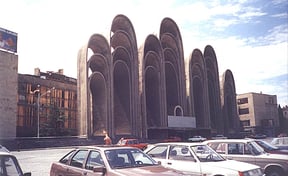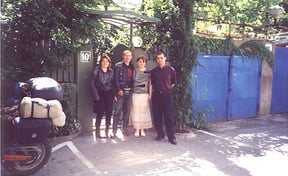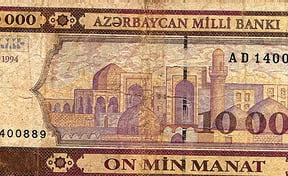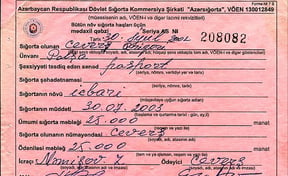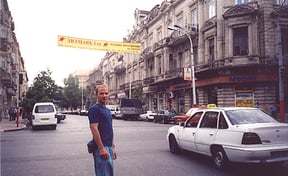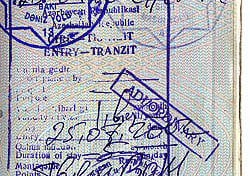 July 28, Day 28 – Baku 120
Another beautiful day, Sunday. Sunny, 30C or more. In the morning we walked around Baku and took some pictures. In the afternoon we went to the beach on the open sea, the eastern part of the Absheron peninsula. The beach area is a rather disorganized public place. Since there is no running sand the vehicles can drive up to the water and park. Basically the beach is a big parking lot / recreation area with dark wet sand and lots of seashells.
There are also stretches of organized beach where the beach itself is free but to use the facilities you have to pay. You can rent a small shack or a lookout tower on high poles for a fee. You can buy food and drinks and even some water toys and bikinis. It is a friendly place yet it needs a sort of refinement and a major cleanup.
As always there were some guys interested in the motorcycle. The same questions, speed, power, capacity, gears etc. They all looked and shook their heads with amazement.
Upon return to Baku we rode around locating the embassies before we would head out the next day to visit them. We concluded the day with a dinner in the roof-top restaurant of the hotel Absheron enjoying the wonderfully warm evening and splendid views.
July 29, Day 29 – Baku 120
My Azery visa was supposed to expire today so we set out before 9am to organize the extension. We visited OVIR office where they told us that we should go somewhere else. We found the building of the Ministry of Internal Affairs. There in an inconspicuous room a gentleman assured us that my visa is valid till tomorrow. Great, no need for extension. Next, we visited the Kazakh embassy but of course they were closed. I thought we could try.
We spend yet another afternoon relaxing on the beach.
July 30, Day 30 – Baku 30
It paid off to wake up early. We were second in line to the Kazakhstan embassy. We were invited in the nicely decorated hall. A young Russian speaking consul approached us and we explained the situation. I needed a double entry transit visa. He took my passport, $30US and told us to return at 2pm. Great, I thought. In the mean time we located the shipping ticket office which was suspiciously located in an inconspicuous building on the "hard to find" street leading to the port.
I spotted the faded letters of the word "KASSA" and I knocked on the steel door. A skinny man approached, opened the door and led me through an empty dark room to the other door where "the boss" was sitting and watching TV in an air-conditioned room. A large bloke moved his legs off the table and with a smile started explaining all the shipping details. There were 3 prices: first for the Azery people, second for CIS citizens and the third for westerners. As a holder of a Polish passport I was considered a westerner and I should pay $250US for two people and the motorcycle. Of course the agent wanted to make some money too so he offered to sell me the ticket at the rate for Azery people, $170US, but the deal was that I would feed his pocket with $40US. A reasonable deal, I accepted it.
We returned to the hotel, packed our stuff, said buy to the staff, drove by a bank machine (yes, there are bank machines in Baku, you can take MANATS or US DOLLARS) and headed for the Kazakh embassy. The young consul greeted us again. He explained that it was impossible to give me a double transit visa so he suggested that for $40 he would give me a double entry tourist visa for 3 weeks. That was even better since Kazakhstan is a big country and it takes time to transit it, I agreed without questions.
Now we headed back to the port. There I visited the ticked agent again and paid him for his service a whopping 950,000 MANATS ($200).
It was still very hot at 5pm. The border procedure was quite straightforward if not long. I had to visit several hidden offices, pay port taxes, pay road taxes and pay motorcycle insurance, which I did not get while entering Azarbaijan (very strange and silly procedure).
Finally they asked us to board the ship but before the police virtually stripped our luggage, they looked in every box and thoroughly tested the laundry detergent while also admiring our SUZI. Upon boarding the ship the boatswain walked us around to show the cabins and offered an upgrade for $20. We took the "luxurious" room with a window and a shower. The virtually empty boat left at dawn.
Later we found out that most of the ferries carry oil filled rail cars from Aktau to Baku and return empty. Another long and interesting day came to an end. We wrapped up the evening drinking wine in the cabin.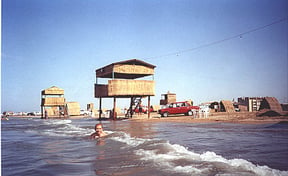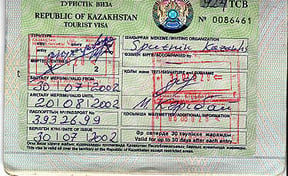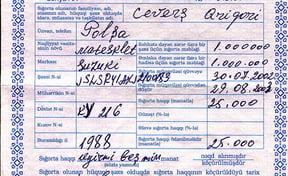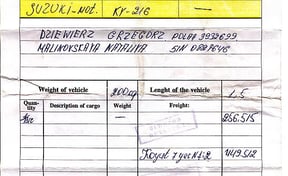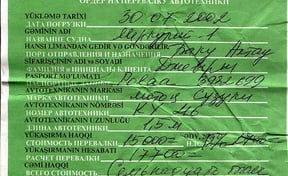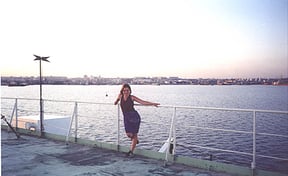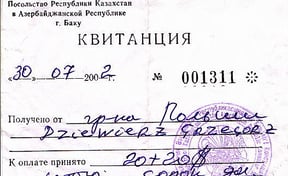 July 31, Day 31 – Aktau 19
The day before at the port I noticed a small damage to the motorcycle, four spokes of the rear wheel where broken. A shipman escorted me to the cargo compartment and together we assessed the damage. It was impossible for me to fix the spokes, I would need some help. I returned to the cabin where I noticed that my sandals were completely dirty with oil. The cabin's clean carpet floor was now spotted with big black stains. I looked outside the door and I saw the same stains in the hall, oops. Basically I made a mess out of a relatively clean ship.
Not long after we heard a loud knock. One of the shipmen asked us with very angry voice if I made the stains. Later, the ship cleaning woman threatened that I would have to clean the carpet or pay for the damage. At the end they did not take any action. It wasn't really my fault since I had no idea that my sandals got dirty. Still I felt completely stupid and in a way guilty.
We docked at 2:30pm. The port seemed pretty modern and rather clean. Now we were stuck on the boat for two hours. There was not much activity going on so we watched the bored coast guards washing their vessel and swimming. A cool looking soldier wearing a cowboy hat (a part of his uniform) guarded the pier. Soon some pretty mean and serious looking uniformed people boarded the ship. The ladies and some men looked completely oriental. When they left the ship a small bus drove onto the pier. We were stuffed into it with some 20 or so other passengers and taken to the customs office. We were not allowed to take the bike yet.
To go through the customs on foot was easy if not slow. We filled in declarations, they checked the passports, scanned the luggage and we were let go. To retrieve the bike was a lot harder. Natasha went to start the procedure but soon returned and I continued the paperwork. First I needed to pay the port taxes. I waited two hours at one window while the clerk did some other paperwork. Only when the impatient ship's captain showed up she processed my papers.
I had to pay 18 cents US, yes, that is right 18c.
No complain about the price, it just took so long. Next, it was another office. Two young officers entered the bike's information in a big book. While doing so an unpleasant situation evolved. One officer asked me to repeat some words in Kazakh so I did. I definitely insulted the other guy because he took my registration and ripped it. I felt very uneasy but I think he was angry at his partner not at me. This ended with no payment. One more stamp and I was told to retrieve the bike.
I had to walk back to the ship a few hundred meters. There, they checked all the papers again and let me go, finally. Well, not yet. From there I had to go to the very end of the port, it was far, to have the papers stamped by the border police (pogranichniki). I parked the bike and entered their small military post. A big oriental bloke was punching a bag; other soldiers were being drilled by another bloke.
The half-naked boxing guy approached me and we walked to the bike. He looked at the machine, sat on it and asked for the keys. I refused to let him ride it explaining that the bike is old etc. He was not very happy but accepted my decision. He thoroughly checked the top box asking for the purpose of all the contents. The inspection was done, we walked to some office where a familiar oriental lady stamped the paper and he signed it. I hoped that was it.
On the way back to the exit gate I picked up a soldier. I think he had the time of his life riding on the back. Indeed, that was all. At the gate they checked the papers again and……took all of them except the declaration form. I cleared the gate, it was 8pm. I spent 4 hours and spent 18cents. I was shocked. Natasha was waiting outside. We packed all the stuff and headed now a few more kilometers to the town of Aktau, the city of concrete apartment buildings.
Despite the monotonous modern architecture I found the city quite nice, clean and friendly. In the hotel they quoted $100 for a double room, too much. We left the city and found a peaceful place in the step by the Caspian Sea. At sun set we fell asleep completely exhausted.
August 1, Day 32 – Aktau to Shetpe step 226
We woke up with the sunrise. The smell of the grass was amazingly strong. On the way out of the step we got bogged. It took us over an hour to get the bike out of the deep sandy rut.
We rode around Aktau for a while and then headed for the open air market where pretty much all the necessary products could be found. We stocked up on some products, washed up, had breakfast and took some pictures with some interested people. To my surprise our arrival did not create any spectacle. Either most of the people were not interested or they just were too busy going about their business.
Since we had no detailed map we visited a bookstore to check the possible route. No need to purchase any maps, there was only one way to Uzbekistan, through the step along the railway.
The day before we already visited a mechanic shop where they told us to come back at 11am. At the shop the guys gave us directions to a fellow who apparently could help with any motorcycle problem. We found a garage with the name of the owner spray painted in Russian on the door "PASHTET LTD".
Pasha, short for Pavel (Paul), showed up and greeted us. He had some other work to do (window tinting) but was happy we showed up. We explained the situation and started unpacking the bike. He said there would be no problem, he would find some spokes. I took the rear wheel off. Since it was too difficult to take the tire off, he decided to take it to "vulkanizatzya" (a tire repair shop). When he drove his LADA he whistled to his friends announcing his presence. It seemed like he was a popular person in Aktau. At the shop he advised the mechanic to be careful. We returned back to his garage. Since he had some business to attend he left us there.
After 2 hours he returned with the rim and some spokes from URAL. Their heads were straight so he bent them with a vise. The bolts were too large so he drilled holes in the rim. In an hour the rim was all dressed with 4 good spokes and ready to be taken back to "vulkanizatzya". In the meantime we spoke about stuff and he showed us a room in the basement of his garage where he and his friends secretly smoke dope (it is highly illegal in Kazakhstan to possess drugs of any kind and the penalties are severe). Another hour and the wheel was back from the tire shop and on the bike. Our Suzi was now ready to continue.
However, not so soon. Now Pashtet took us to another garage of his where he kept his motorcycle. To our total surprise he showed us a 1994 BMW FUNDURO, a nice little bike which he was very proud of. He also showed us his 1962 ZAPOROZHETZ which he was restoring, a wonderful piece of history. After that he invited us to visit his place where we could wash up and eat something. The apartment was in one of the many blocks. The building looked unappealing but inside the flat was quite spacious and nicely furnished.
Pashtet offered us his food, a traditional Kazakh meal, "BISHPARMAK": potatoes with cooked pork chunks and big noodles. All of this was sipped with pork broth called "shurpa" which we drank straight from the bowl. We used no forks or spoons. Thus we licked our fingers and talked about trips, motorcycles and other things. It was just great to experience his hospitality. He wanted us to stay for a day or two but we said we had to leave, my Uzbek visa was to expire in five days.
Pasha took us back to his garage; we packed our things and headed to his second garage where he fired up his BMW.
We were having a blast following him and looking at him showing us some acrobatic tricks on his Funduro. He certainly had fun too. He told us that in Aktau he had no one to ride with; he was the only owner of a western bike. The fun suddenly ended when we got pulled over by an unmarked police LADA. First we ignored it but they did not give up and blocked our way. Few men got out, showed us some IDs, demanded our passports and ordered to follow them. Pasha went with us.
It was the immigration police. They asked us to wait outside the building while they were checking our passports. Pasha was constantly asking them if they knew who he was, that we did not do anything wrong and they should let us go. Strangely they had no idea who Pashtet was. After a while they returned with our papers. Everything was ok. We did not need police registration yet so they let us go, ooff.
What a relieve. Pasha took us to change some money (there are bank machines in Aktau but they did not want to accept my VISA cards), to buy some products and to gas up at one of the "zapravkas". He led us out of the city where we shook hands, said thanks and waved good bye. "What a guy" I thought. If it weren't because of him we probably would have been stuck in Aktau for longer. Thanks Pasha, you were great.
That evening we camped again in the middle of nowhere some distance away from a small establishment called SHETPE. A completely flat steppe a mile away from the road seemed to be the perfect camping. The night was warm and quiet. We fell asleep listening to camel stomps and to their sniffing of our tent.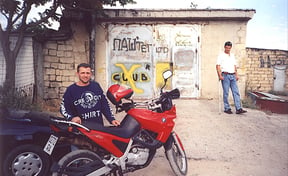 August 2, Day 33 – Shetpe to Uzbek step 432
We woke up at 7am to a very fresh morning. To our surprise very heavy clouds started rolling in and soon gusty wind wanted to take our tent away. It rained heavily for two hours and with the wind the tent was being flattened every couple of minutes. At moments it was pretty scary plus the tent leaked now badly. The clouds rolled away, the rain and the wind stopped and we saw the sun again.
I thought we could just pack up and go. Not so easy, now the step was a muddy field, I wondered how we could get out. The sun was strong and the step dried fast. In one hour it was possible to move along without the danger of sliding and falling.
We continued east still on tarmac for few kilometers before the 200kms stretch of loose gavel road started. That section wasn't actually that bad.
The road was mostly straight with one small mountain range so we could cruise at 100kms/h. On one of the turns, virtually in the middle of nowhere, a man set up a used motorcycle parts stall around his URAL with a side car. I wonder who were his customers. We continued to Beyneu, a small town but mainly a rail hub where the trains going to Uzbekistan, Aktau and north to Russia meet.
The heat was unbearable and we could already see the beginning of some kind of a desert. The area around the small customs building was dried mud and sand. There were some other people heading in the same direction so we inquired about the road conditions. They said that there is really no road, just some tracks in the step but we should be able to cross it on our machine. Thus there was no need to contact Pashtet's friend who was supposed to arrange a truck for us.
The border police was very polite and did not give us too much headaches. He only hesitated to let us go for a while because Natasha did not have her declaration form. She became a bit emotional, cried for a while and explained that it was not her fault. She basically broke his heart. He put the exit stamps in our passports and let us go.
Before we set off we stocked up on water and took the best gas available (92 octane). At the nearby eatery we tried a real Uzbek "plov": rise, lamb and carrots (lamb/carrot fried rise). It was simply delicious. We said bye to some people and kids who gathered around and we left.
There was really no need for any maps since the way to Uzbekistan was pretty simple, we just had to follow the rail tracks which would take us straight to the nearest border outpost and asphalt road. First the going was bearable. A very badly damaged tarmac with huge potholes took us to the boundaries of Kazakhstan. Two soldiers came out of a shack, one had no shoe on. He stepped onto a nail and now was bleeding heavily. There was no one to replace him so he had to stay there, poor guy. We produced our passports, they checked the stamps and waved us good bye.
We followed the tarmac further up when the road turned left. We asked a passing woman for the directions and really could not believe when she pointed east at the many deep ruts. Soon we saw two heavily loaded long distance trucks moving slowly in our direction. The ruts were so deep and the potholes were so huge that the trucks moved slowly wobbling. Their speed? No more than 5kms/h. I guess this was the road we had to take.
Moving slowly, mostly on second gear, I maneuvered between big and bigger holes. After all it wouldn't be that bad if there was no water. Soon, however, the ruts became bigger, full of water and slippery clay. I tried my best to avoid a fall but I knew it might come any time. Few more maneuvers and the thought realized. We fell crossing one of the puddles. I was ok but Natasha felt pain in her leg. The bike squished her ankle. We did not know if it was broken or just bruised. It was our first fall. Pretty scary, it was probably because of the remoteness of the area. All the boxes were intact and Natasha decided that she can withstand the pain. We decided to continue. Luckily we got out of this wet area without any more falls.
At the first rail crossing we asked a man, who appeared from nowhere, about the road conditions. He recommended that we cross the trucks and continue on the right/ southern side. Indeed, the ruts were still big but at least there was no water, what a relief. In such conditions we rode till the nightfall or rather till my hands said "enough". A quick set up, some food (macaroni with bullion) and we were ready to retire. Some people driving a car got stuck a mile away. Voices carry in the step but we were too tired to listen and to care about it.
August 3, Day 34 – Uzbek step to Nukus 408
7am wake up and by 8am we were on the road. Average speed: 20kms/h, stop every hour to let the hands and butts rest, most of the time 2nd gear, the terrain: dried mud, thick dust, sand, some grass. The tracks crisscrossed at all times so it really did not matter which one I took. At one time there would be short stretches with reasonable surface at other times the ruts would be unbelievably deep, yet if carefully negotiated they were passable.
Around 1pm I spotted a village. It was still a couple of kilometers to reach it but on the flat plain it seemed so close. I sped up a bit, shifted to the 3rd gear.
At probably 30kms/h I hit a deep rut. I tried to recover by leaning to the right but it was too late. The front wheel skidded off the rut's high edge. Natasha somehow managed to jump off the falling bike and landed on her back. I, however, almost dug a hole in the ground. My left leg was trapped under the bike and my hand was hurting.
Somehow I crawled from under the bike and only then I noticed the injury. I could not believe it, my little finger of my left hand was now pointing left. It looked scary and funny at the same time. I thought, I could not continue like that. It wasn't bleeding but it hurt like hell. I grabbed it with my right hand and with one fast move I put it back in place. The finger was ok now but probably due to pain and heat I felt I was loosing consciousness. I lost control of my body and collapsed. Lying on the ground I struggled not to vomit. It was pretty scary.
After a while I was ok and ready to get up. We assessed the damage and to our surprise nothing happened to Suzi. The Kappa side cases were a bit squished but not broken. Dirty from dust and me with a broken pinky finger we arrived to the Uzbeki village.
Bunches of small one-story houses were concentrated around the railway. A woman was working in her garden in an unbearable heat. Old Russian GAZ trucks, rusted equipment in off-road alleys. We asked walking men where to get some products and gas. Further on we crossed the rails.
There was a market in front of the train station. At the stalls a limited choice of products of mostly questionable quality and likely expired validation date. An older woman sitting at one of the stalls offered help. She also said that we should get out of here as soon as possible because if the MILITZYA (police) saw us they would hold us for questioning.
We followed her son to their house/compound. There we were greeted by her husband and offered whatever we wanted. We washed up, ate some makeshift meal (tomatoes, cucumbers, canned meat, bread) and sipped Uzbeki green tea while talking to the guys. Of course we had to answer all the questions about our trip and the motorcycle.
Although I had probably enough gas to take us to Nukus, it was better to fill the tank. No problem, they had lots of it in a big drum. We got 15 liters of the lowest grade, 76 octanes. At the end we took a couple of pictures and exchanged money. I gave them the Kazakh TENGI from Aktau and they produced a stash of their money, Uzbeki SUM.
I had no idea how much I paid for the whole service but it surely was not much. Very nice Uzbeki people, with their help we were physically and mentally ready to continue. They wished us a good journey and we left their compound.
We still had a long way to go to the nearest sealed road. This section of the step became sandier or rather dustier. We got bogged a couple of times and Natasha had to walk few hundred meters but luckily there were no more falls. During this 100kms stretch we saw several bogged LADAs and a bus which also seemed to be broken down. It was quite a happy moment when we got to the asphalt road, we made it. We looked at each other and saw two completely dirty-white, full of dust people.
To our surprise this road was not the right one so we had to continue the next 30kms on the dirt road to reach the proper "highway". The first border police just checked our passports and let us go.
After a quick 70kms we got to the main Uzbeki border point. There they checked the papers again, wrote some particulars in their "big books" and asked us to fill another customs declaration. The Soviet tradition still continues since the format of the declarations is precisely the same in all the republics. The border police thoroughly inspected our luggage and let us go. My Uzbek visa was valid for only two more days but I did not care much about it, I was now in Uzbekistan, which was all that mattered.
Riding at night was not fun at all, no road sign, people and animals on the road and NO LIGHTS. That night we arrived to the city of NUKUS, the first big town located in the western part of the country on the Amudarya River. There, surprisingly fast we spotted a tall building, the hotel "Tashkent". A woman with all gold teeth pleasantly invited us. She showed me a decent room. I think we were the only tourists there if not the only guests. I checked the prices and what I found out was quite disturbing. There were two price lists. One was for the Uzbeks, $2 per night, the other for foreigners, $18 per person. What a rip-off, this was a pure example of tourist segregation, still existing in Uzbekistan.
I haggled a bit telling that we were not westerners, we had little money and it was too much. She said she would do me a favor and charge us $25 for two people, it was good enough. Especially for us they turned the water on so we could wash. The entire luggage was completely dirty. There was sand and dust in the cases and in our clothing. Natasha cleaned it all; I couldn't move my left hand, my pinky hurt like hell.
Precisely at 12am they turned the water off while Natasha was all soaped up in the shower. We couldn't stop laughing, it was just so bizarre. Upon my intervention we got the water back on. We had a bottle of $1 Russian Champaign and completely beat floated away. It was the day to remember for life.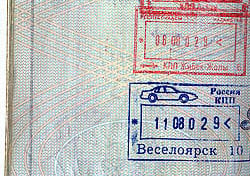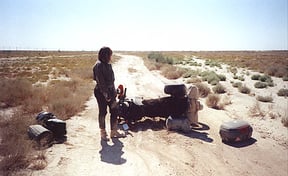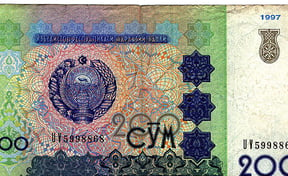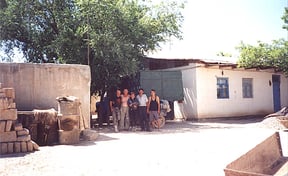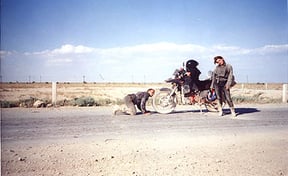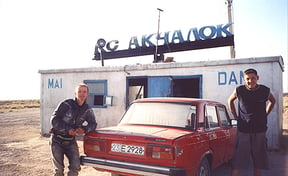 August 4, Day 35 – Nukus to Bukhara 555
In the morning the gold toothed woman woke us up. Since she was asking for the money I invited her to the room. I made up a story about us being members of a Polish motorcycle organization and that we gathered information about places to include in a book for travelers. I complained about the room, its quality (peeling paint, dirty sheets, no water and dirty washroom) and the difference of prices. I also proposed to pay her with the local money so she could charge us the low Uzbeki price. She did not go for the low price but she agreed to take the local currency and a bit less than agreed.
To exchange money I had to go to the local market. It was not far from the hotel so I walked. The market itself was a maze of narrow streets with all kinds of different shops from groceries to leather goods and motorcycle parts. However similar it was to the typical middle-eastern market I could not miss the elements of Russian influence: Cyrillic alphabet, Russian spoken everywhere, Russian products being sold. I noticed though that kids did not speak Russian much.
Since it is illegal to change money on the black market I was cautious to approach anybody. It wasn't long before I heard a man whisper in my ear "pomienit dyengi?". I followed him to his store with leather goods. He came out with a stash of 200 and 100 SUM bills. A 200 Sum bill was worth 18 cents. After I changed $40 I had so much money I had no place to put it. Upon return to the hotel I paid together for the night 25000 SUM, $22. Before we left Nukus we rode around looking for the post office. Natasha went to make a call and I conversed with an Uzbek motorcyclist. He was riding an enduro version of the Russian IZH PLANETA 350cc. Awesome machine.
Of course when leaving the city we got lost so we had to ask for directions, sorry but we couldn't find any signs. The ride to Bukhara was pretty fast and peaceful, good asphalt road, few cars and only some police checkpoints.
The road cut through the Kara-Kum desert so at times it was probably over 45C. Before Bukhara the temperature dropped, the air became wet and I started collecting a variety of bugs on my windshield. On arrival to the city I could not see a thing not only because of bugs, there were also no streetlights.
A young taxi driver agreed to take us for 500 SUM to a decent hotel. I think we already got used to the questionable quality of Soviet built hotels and this time we did not complain much, actually it was a very nice place. At the hotel VARAHSHA a very pleasant attendant gave us a super room (separate living and bedroom areas with washroom) for the price of a regular one, $18. The TV did not work but the fridge and the air-conditioner did. The only ugly feature of the room was a welded pipe (the pipe from the radiator was black from welding and the wall and the window frame were burned). He also let us park the motorcycle in the hotel lobby, cool eh?
We couldn't wait to explore the city so we went to look for some food. Everything was closed at this hour but one little restaurant "EL DORADO". I really could not believe my eyes. It was a clean, stylish place with modern décor, young staff and awesome food. After a big shashlyk and few beers we returned to the hotel to retire.
August 5, Day 36 – Bukhara
Today's priority was to extend my visa. First we visited the local OVIR office where they told us that it was not their business. Then we found the Ministry of Internal Affairs where we were told that it could only be done in Tashkent. With such results we decided not to worry about my visa and we went to explore the city. The heat was unbearable but we were too curious to pay attention to that.
Bukhara is in general a relatively clean and modern city with wide streets, zebra painted curbs, concrete buildings and lots of fountains. Of course this was not our focus. The point of interest was Bukhara's old town, which has buildings spanning a thousand years of history. The center is a maze of narrow streets in the style of an Arabic city.
The surviving religious structures such as mosques and medressas are mostly museums and they do not seem to serve any other purpose. They are definitely different than any other Islamic buildings I saw. The minarets are round and of a rather heavy built. Other buildings are beautifully embellished with colorful mosaics. Inside the schools of Islam there are numerous souvenir and handicraft sellers who do not really bother the limited number of tourists. The handicrafts are simply breathtaking: clothing, shoes, carpets, kilims, bed covers, instruments, knifes, pottery, jewelry all hand made and quite reasonably priced. We wandered around Labi-Hauz (a place around the central pool) where kids were jumping off the mulberry trees and splashing in the water.
There are eateries around the pool where you can enjoy the cool of the shadow and just relax. They say it is the most peaceful place in the city. Indeed it was. We also visited the Ark which is the oldest structure in Bukhara, a sort of town within a town. Bukhara is not Fes or Damascus, however, considering its remoteness it is a mystical place full of charm and surely worth visiting. We ended our day eating a huge watermelon for 40 cents.
August 6, Day 37- Bukhara to Samarkand 305
Again the hotel staff greeted us before we left.
On one of the checkpoints we were actually stopped. The militia did not like that my visa was expired. After they made some phone calls we waited two hours for any decision. Finally they jumped in their Daewoo Tico (it is their most popular car which is locally assembled) and told us to follow them. We arrived to Navoi where they took us to the local OVIR office. They asked me to go with them. Natasha waited outside; they had no problem with her.
In the office I was asked many silly questions and they wrote a comprehensive report. They also told me that since we were on the road and because I was Polish I probably did not have much money they would give me the lowest fine, 4300 SUM. To pay the fine I had to go somewhere else. A militiaman took me to his 20-year-old VOLGA which at first did not want to start. He drove me to KASSA where I paid the "SHTRAF". On the way back he drove by a gas station where he asked me to pay for 5 liters of gas. I was not sure what the reason of my contribution was but I did not ask I just paid around 1000 SUM.
Upon return I went to a different office where Chinese looking officer in a white shirt looked at all the papers and the report. Now he again asked me many detailed questions. At the end he told me to write something on the paper. I think it was sort of my apology and remorse for my wrongdoing. I started in Russian but it took me a minute to write one word so he said to write in Polish. There was clearly no sense in my writing, no one would understand it anyway but bureaucracy had to be completed. He also mentioned that this would cost me 4900 SUM. I did not ask what it was for. I just took out the rest of the papers from my wallet and showed him 4875. He opened a book and winked to put it there. Clearly it was a bribe. He took my passport and all the papers to another man who put a stamp beside my expired visa. The stamp said that I was fined for being in the country without a valid visa and it was supposed to give me 3 more days to leave Uzbekistan.
Upon returning the passport he just said bye and that was it. I was free to go.
We left yet another city of concrete blocks. Indeed, on the way to Samarkand no one at the checkpoints bothered me anymore. Tonight we found a suitable lodging in hotel Zarafshan not far from the city center. Cool, we were allowed to pay in SUM, which saved us quite a lot of dough.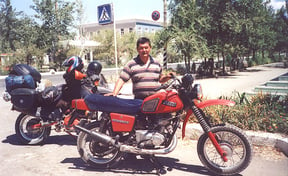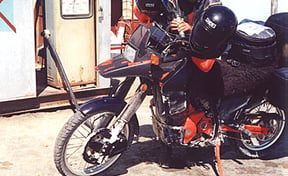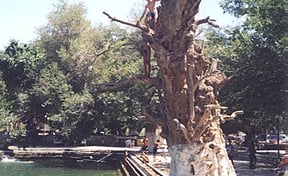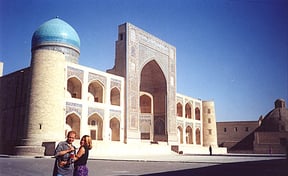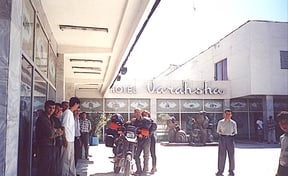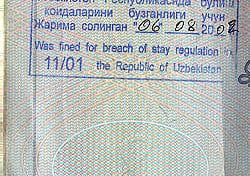 August 7, Day 38 – Samarkand
We explored the city from early morning, well, 10am. Despite the so-called post Soviet architecture the city gave me a very good impression, clean streets, lots of green, many fountains. In a way the Russian influence was a good thing because now the city is clean with fresh water supply and working drainage system. In the past Samarkand experienced many plagues due to unsanitary conditions.
First we visited Rokhobod, Ak-Saray and Guri Amir Mausoleums, a small complex of restored tombs.
The centerpiece of the city is the ensemble of majestic, tilting medressas called REGISTAN, a complex of 3 Islamic schools: Ulughbek, Sher Dor and Tilla Kari. The mosaics were incomparable to anything I saw before, a true work of art unique to this region. These are museums so again no religion is practiced. Inside each medressa there are many small rooms where now sellers display their wonderful handicrafts.
On the way out we met a group of Polish students, I guess we were not alone in this part of the world.
We continued along Tashkent St. to Bibi-Khanym mosque but did not visit it because of restoration work. The Main Bazaar is centered around a covered building where fruit, vegetable and other product sellers have their stalls set up. I found this place rather smelly and unsanitary. Around the building there are many other small shops where you can buy whatever you wish of questionable quality.
We approached a big textile stall where the owner was more than happy to exchange some US cash. Here it was very interesting to look at the many Uzbek women dressed in their shiny, colorful traditional dresses. Strangely the tradition says that the brighter dress a woman wears the richer she is.
In the evening I was fixing SUZI. The rubber covering a chain limiter was completely worn out and the chain was rubbing against a metal rod. I got a piece of rubber hose so I slid it onto the rod. I hoped it would work. In the hotel we talked to a friendly tennis coach who was also a motorcyclist and was fascinated with our bike. Though his help was not needed, he offered his assistance. We ended up just talking about bikes. Nice guy.
August 8, Day 39 – Samarkand to Chimkent step 386
We left Samarkand in the escort of two JAVAS 350. The friendly tennis coach (I forgot his name) brought his 1989 "sport looking machine" and he also called his friend, an owner of a beautifully restored 1962 Czech antique.
They took us to the city limits, first check point.
A nice highway took us quickly to Tashkent.
We drove around for a short while just to get a general feel of the city. Tashkent has completely new architecture. It was totally rebuilt after the 1966 earthquake.
We headed for the Kazakh border. On exit the Uzbek officials told me that I cannot leave because first: my visa expired and the stamp received in Navoi was just a fine which did not constitute any visa extension, second: I had no entry stamp from Kungrad, the place we entered Uzbekistan, so I would have to go back there to get it. What a stupid idea. It really seemed like there was no way to convince the officers to let me go until I decided to give them my speech.
Using my best possible Russian I roughly told them: "look, we have traveled here 12000 kms to visit your country and to see its beauty. So far we have only good words about this place. Why would you want us to change these words?" I really could not believe it, it did not even take them 10 seconds to make up their mind and let me go. They just told me that what they do is illegal and they could loose their jobs. Also they said that if I wanted to return to Uzbekistan I would have to change my passport because of the breach of regulations stamp.
In the mean time Natasha had an unpleasant situation with other border officials. She desperately had to visit a washroom but on the border there was no public toilet. Thus she curled on the floor of the customs building before she started crying loudly and screaming at the officials. After 10 minutes of such scene they took a pity on her and gave her the key from their "official" toiled, which was just a dirty hole in the floor. The smell inside the compartment was unbearable. Before we drove off one border guard openly asked for a $3 bribe for not looking at our luggage. We refused, so he duly checked few bags before he got bored. We drove off with smiles on our faces.
Kazakh crossing was very fast and easy. Stamp in my passport, fill a declaration and we were cleared. We stopped near the border to change money. While I was gone Natasha was being invaded with swarms of curious people who wanted to touch the bike. She had to answer the same questions to satisfy the crowd. There was some unpleasant word exchange but fortunately we left unharmed.
For the night we set up near the highway, in the middle of a bone-dry field.
The flock of sheep did not bother us at all.
August 9, Day 40 – Chimkent step to Almaty 759
Early wake up. We had to move fast because the temperature was quickly rising. On the road there are some food places where you can get a shashlyk or a simple breakfast. It seems that in all post Soviet places the BBQs are of the same style, a piece of square gutter on legs with charcoal inside. We stopped for a morning meal on one of the parking lots along the road. There were some toilets but who would want to visit them. Of course, no running water but we washed in a river, the water was quite cold.
A woman at one of the huts was preparing a shashlyk. The smell of the smoking meat drew our attention. Too early for a heavy meal, I took some omelet with bread and tea. Natasha still did not feel well so she just drank tea. The sanitary conditions were Spartan, the wind was strong and the sand blew into our eyes. The table cloth was kept from flying away by stones placed on the table. We left that place with mixed emotions, what a tough life those people have.
On the way we stopped several times. The heat was unbearable, surely over 40C, and the strong easterly wind was lifting all dust and sand. Luckily we headed east. Some distance before Almaty the scenery changed from flat planes to hills. It was the very beginning of the many mountain ranges of Kyrgystan, which we would not explore. On arriving at night, Almaty did not seem the friendliest place. Fast moving traffic, some potholes, one way streets and limited lighting. Upon asking a militiaman we managed to find quite a friendly hotel for only $24. Time to refresh and relax before we were to cross more planes of Kazakhstan.
August 10, Day 41 – Almaty to Ucharal step 604
Riding around Almaty was rather unrewarding though the city seemed to be a cosmopolitan place.
The architecture mostly new, the streets straight, lots of big trees so there is little chance of taking a picture with a larger view. However, the city is located at the foot of a huge mountain range and that looks very impressive. Still, there was no place to take a picture. On the way out of the city we came across a Yamaha motorcycle dealer. Wow, it was a complete surprise. They had a wide selection of bikes and gear. I just could not believe the prices. Since my front tire was almost bold I asked for a new one. They offered me a $120 Bridgestone that normally costs $50. I did not take it.
It was not easy to leave the city. There were no signs for any directions and people were not very helpful either. We circled for an hour before we found the sign to Taldy-Kurgan.
On the way we drove through some more mountains where a beautifully situated blue-green artificial lake was carved into a mostly sandy background. Many vacationers camped on the shores. What a pity we could not stay there for a night.
We drove on. The asphalt was virtually melting in the scorching heat. In Taldy we had an unpleasant situation at a gas station. The amount of gas you decide to take first has to be paid for; the attendant selects the pump and the amount. Before he pushes the start button you must have the nozzle in your tank. Since I did not know how many liters I would take he first selected 20 liters. All would be fine if SUZI did not have a double tank. The first section filled up and when I attempted to stop the flow of gas it would not stop. Quickly I yanked the nozzle out of the tank, the gas kept pouring. The whole bike got sprayed with petrol and probably 5 more liters went on the ground and all over the gas station. The attendant seemed not to care about the little accident and he let me fill up the second chamber without prepayment. When it came to pay the rest Natasha took the matter in her hands. She paid only for the gas we took not for the wasted liters. When he got upset she screamed at him so all the people around new what was happening. He said he would call the militia. Fortunately we left the scene quickly and soon forgot about the incident.
That night we spent again by the road in the middle of Kazakh step, a real step. It was flat for hundreds of kilometers. Now we felt we were getting closer to Siberia, the mosquitoes began to bite.
August 11, Day 42 – Ucharal step to Veseloyarsk, Russia 699
In the morning we noticed that we slept just beside a cantaloupe field. Surprisingly a car drove through the field; a man stopped and offered us a melon. It was our breakfast. Today the road was very bad especially one 100 kms stretch where it was easier to use a track on the site of the surfaced road.
The potholes were deep and frequent. At 100kms/h I hit a multiple bumps; my top Givi container went flying. It slid on the surface of the road for some 200meters. To my surprise nothing happened to it, only some scratches.
We also experienced a spectacular occurrence. Some distance before Semipalatinsk we saw a huge fire.
Virtually the whole step was burning, an area of approximately 100kms or more. The cloud of smoke was so great that it covered the sun and the whole area became dark.
In Semey (Semipalatinsk), which is just a gray and smilingly empty city, we crossed one of the big Siberian rivers, the IRTISH. Interesting observation, on the south side of Irtish there is dry step, on the north lots of green and lush vegetation provided completely different scenery.
We got to the Russian border at dawn. At the exit we met a lone French motorcyclist on an old BMW GS 850. He went to Mongolia and now was on his way to Kazakhstan before going home.
Kazakh authorities did not bother us at all; they just let us go with no exit stamp.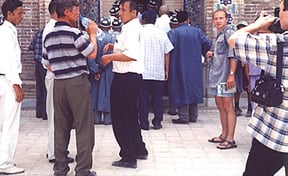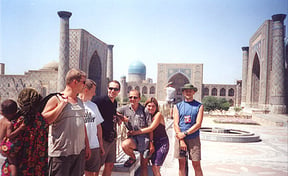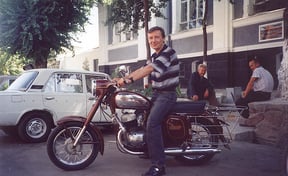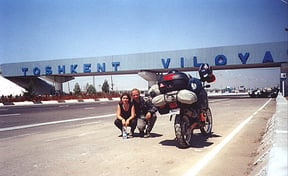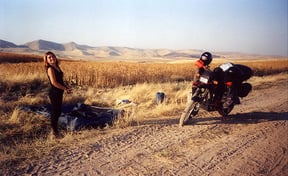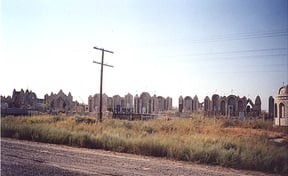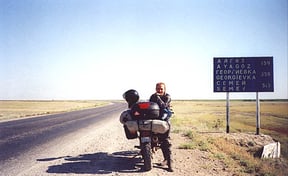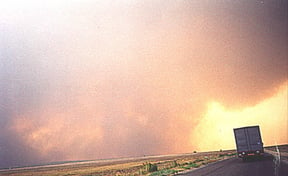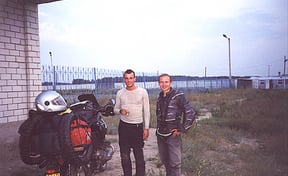 At Russian border the passport police did not even ask me for my visa duly prepared in Canada.
Apparently Polish citizens can transit Russia without any visa and they have 90 day to do so.
It is a big country. Well, in a way it was great, if I only knew I would not have spent $80 on a visa. The vehicle registration took two hours. I had to pay some small money and they filled a special paper, NO INSURANCE WAS NEEDED. Since the clerks did not read English they relied solely on the information I submitted. They looked at the Canadian registration paper and did not guess where it was from. I told them the bike was registered in Poland so they filled the paper accordingly writing all information phonetically in Russian. We were waved off without problems. Tonight we camped again in the middle of nowhere, this time the Russian nowhere, some distance from the main road.
August 12, Day 43 – Veseloyarsk to Tomsk 828
The nearest village was a mile away but we could see it well. The terrain was flat and completely green. The temperature about 22C, cloudy. For the first time in a month I put my leather pants on.
We traveled now on pretty good asphalt, mostly straight road. We needed some rubles so we visited the first city.
Rubtzovsk is a shady and dusty town with its fair share of potholes. We located a bank and to my surprise there was a bank machine. I tried my bank card and the machine dispensed some Rubles.
We passed Barnaul, the city of convicts, and headed for Novosibirsk. The temperature dropped dramatically and it started raining. It took us two hours to cross the city. Limited road signs, big traffic, confusing turns and roundabouts. In short it is a huge cosmopolitan city with wide avenues and quite heavy architecture. The streets are pretty dirty and the dust and sand can be felt in the eyes and mouth.
We crossed one of the largest Siberian rivers, the Ob. On the way out of Novosibirsk we stopped on the large parking lot with a chain of eateries. It is not easy to find a john in such places. One by one we went searching for the "legal" toilet. Upon asking many people I was successful to locate a small building with two entries. I knew I would not do my thing there, I just picked inside and of course it was horrible. The smell, the dirt and visible feces scared me away. I did my thing outside the building and it seemed that many people were doing just that.
The food at the eatery was good though. It was getting dark and we still had 260kms to Tomsk. We decided to continue further north. The temperature dropped even more, we were basically shaking from cold. An amazing observation, it was after 11pm and it was still not completely dark. Cold and exhausted we reached Tomsk before midnight. Natasha was so happy to be back in her hometown and I was content to have arrived there safely. I quickly met Natasha's father who took care of the motorcycle and dropped us off at Alosha's (Natasha's brother) flat. We spend the night in the comfort and warmth of a cozy apartment.
August 13, Day 44 – Tomsk
In the morning I met Natasha's brother and his wife. They just came back from vacation in Sochi by the Black Sea. It took them one week to travel by train.
We spent the day walking around the city and exploring its history. Tomsk is a 400-year-old establishment with mostly modern or no more than 100 year-old stone buildings. The surviving historical buildings are largely wooden houses designed in a typical Russian style. We visited the place of birth of Tomsk, a boulder on the top of a hill with a plaque, and we saw Lenin's monument. The main street is actually called "Prospect Lenina" and the main square is "Ploshchad Lenina". The communist era is finished but the architectural features still remind the past.
In the evening we had a nice get together with Natasha's family. We shared our trip experiences and watched Aliona's and Aliosha's vacation video.
August 14, Day 45 – Tomsk
We continued sightseeing and visited the main market, rows of makeshift stalls along a walking street, where basically anything can be bought. It was very difficult to find any postcards but after a few hours we found the last set of 20-years old cards at the train station kiosk.
Upon visiting a small shopping center we bought some synthetic oil, it was time to change, but no luck finding a new front tire. Later I was fixing SUZI at Natasha's father's garage. I changed the chain and oil. While doing that I had lots of help from Yuriy ( Natasha's father) and his friend. After that we ended up at her parent's flat eating and discussing the route to Moscow. It was a pleasant day.
August 15, Day 46 – Tomsk to Barabinsk 607
Time to leave the warmth of a cozy apartment and face the Siberian weather. We said good bye to Natasha's family and left Tomsk around noon.
On the way to Novosibirsk, on one of the gas stations, we had another unpleasant situation while pumping fuel. Again I could not stop the pump and I spilled several liters on the bike and on ground. This time I paid in advance so there was no chance to recover the money.
Going through Novosib (colloquial) again took some time mostly because of confusing or invisible signs and rough street conditions. Before heading east I wanted to get some motorcycle supplies. Fortunately there is one motorcycle shop in town, NBC Motor. In the store they had quite a good selection of current supplies and they could order any part. I purchased decent chain oil. At the back they had quite a large yard of mostly used Japanese motorcycles. I inquired about a front tire. They had one 21 inch on a Super Tenere but it was almost bold. They offered a new street tire from a chopper but after I was quoted a whopping $100US I gave up.
We crossed the mighty Ob River again and jumped on the Trans Siberian one lane highway heading for Omsk. Already at night we arrived to a motel. Too late, no more room for us. It was getting really cold and there was no sense riding any further. I turned off the main road and soon I located a suitable camp. Good thing about Russia is that there is lots of space and it is really easy to find free camping, plus no one cares about what you do there and who you are.
August 16, Day 47 – Barabinsk to Krutinka 557
At night it was pretty cold. Our sleeping bags were too thin to sleep comfortably. We continued on the same main road to Omsk where we crossed Irtish River again. When by-passing the city we could see the many concrete blocks of apartments. Most likely the whole city is made up of concrete blocks.
Since I did not have another Kazakh visa we could not take the road through Petropavlovsk. It was difficult to find the right leg to Tumen, again there were no signs.
Now the scenery changed a bit, predominantly fields of corn, sunflower and lines of trees on continuously flat terrain. One can see the monotony and beauty of three colors: green, yellow and blue.
Most of the main roads bypass the towns and villages so the going is fast. We decided to enter a little town of some name that I do not remember, just a bunch of small, mostly wooden houses and a few apartments. I stopped in front of one of the blocs. It was hotel "Sever" (North). A nice chubby lady was sitting in a very basic reception. She said that there was no running water in the building, here she pointed at two large aluminum pots full of water, the toilet was outside in the yard and the price was $5US for a room. We looked at the shabby building and decided to sleep again in the field. Natasha bought some products and a bottle of cognac, we should stay warm tonight.
This night we set up near a lake where we experienced an invasion of mega size mosquitoes. Despite applying generous amounts of spray they were viciously biting. There was no choice but to hide in the tent. The night was again pretty dump and very cold though cognac helped a bit.
August 17, Day 48 – Krutinka to Kurgan 489
A cold morning made us pack up quickly and leave the lake. The mosquitoes were again everywhere. Back on the asphalt a Russian motorcycle IZH with a side car passed by, no one wore a helmet. Some few hundred kilometers we were going through villages also periodically on some gravel roads. Finally we reached the main highway. Russia is a vast country. On the map it looks so close but to make a few hundred kilometers it takes time.
In general it was an uneventful day of riding. Past Kurgan we stopped for the night at a motel/campground which was just an area with a main reception building and a dining room/restaurant. The rooms were located in the many portables. Inside, very basic facilities: 2 beds, common sink and a toilet. It was "summer" so no heat or hot water. At 300 Rubles for 2, parking and a hot shower, it was reasonably priced.
August 18, Day 49 – Kurgan to Sim 569
Today we visited the city of Chelabinsk, the last big city in Asia. It is a nice and pretty clean place. Heavy but clean architecture and wide avenues are the main features. We cruised the Lenin Street and took some pictures with the "inventor" of the nuclear fusion and Lenin himself.
It was time to leave Asia.
We stopped at the sign dividing the two continents. I was quite disgusted with the area around the sign; it was just a big outdoor toilet.
Europe and the Urals welcomed us with rain and the temperature dropped considerably. We stopped in the city of SIM, a small town situated in the mountain valley. The main feature of the town was the big power plant/ heating station. The rest of the city was made up of older type blocks and some wooden houses.
To our surprise we found a hotel in one of the blocks in a quiet street. We were invited inside and offered to see a basic room. The building had hot water, wow! I think we were the only guests there.
August 19, Day 50 – Sim to Naberezhniye Chelny 497
The Urals are quite a long range but not really high. We left the hilly area and drove towards Ufa. The city is situated on a large flat hill with down town on the top and the rest of the city suburbs protruding of that area. I was really impressed by this city; it was clean, organized and mostly renovated. Many colorful three and more story buildings embellished the streets.
However, to find the road to Kazan wasn't easy. Again, lack of adequate signing made us circle the city a few times. Even the citizens did not seem to know the right way out.
Upon leaving the town the temperature dropped dramatically. We put all possible cloths and it was still bitterly cold, certainly below 10C.
In the evening we approached the city where they make KAMAZ, the biggest and most popular long distance truck, the pride of Russia. On the outskirts there is a huge heating station with several tall stacks and steaming boilers. Naberezhniye is a completely new city with tall blocks of apartments perfectly aligned and new wide streets, one could say a typical "Soviet style" urban area. Since we were now in the autonomous republic of "Tatarstan" it was not a surprise that we stayed in the hotel of the same name.
August 20, Day 51 - Naberezhniye Chelny to Cheboksary 435
The weather did not change much, it continued to rain lightly and the temperature was still pretty low. While leaving the "grey" city we photographed an impressive modern monument dedicated to the war heroes. Russia is full of modern monuments.
In Kazan it rained on and off. Still, we decided to ride around to see the city. It is an impressive place with white Kremlin complex on the hill and interesting old architecture all around.
Of course I could not miss the monument of Lenin and other famous Russian people. In general the city is in need of a major face lift. Uneven streets and numerous potholes can specially be found on intersections and along tram routs.
Visiting cities even on two wheels takes time. Today we did not make a lot of progress because after leaving Kazan we took the wrong rout to Moscow due to insufficient signposting. We went north through Volzhsk, the city of convicts. It was pretty scary. Finally arriving to Cheboksary we easily located a decent hotel, this time it was "Hotel Rossiya".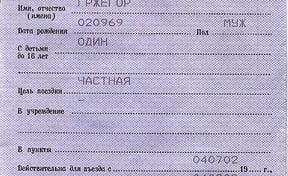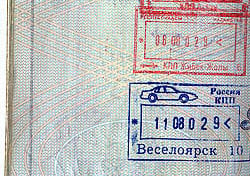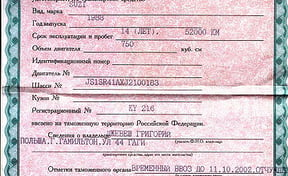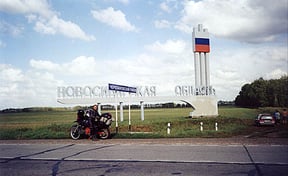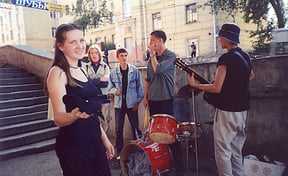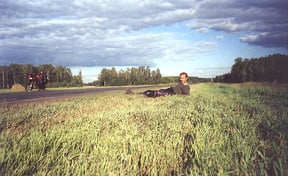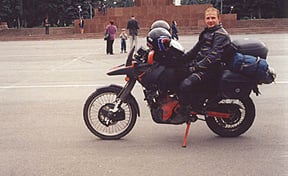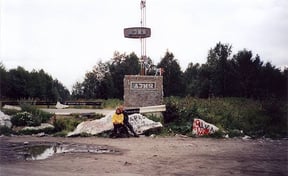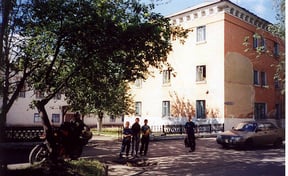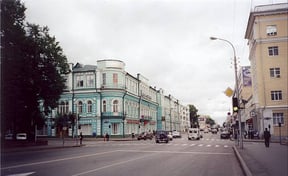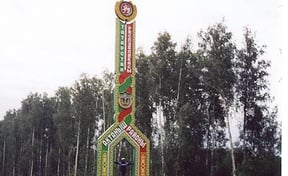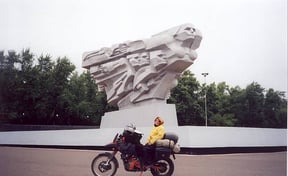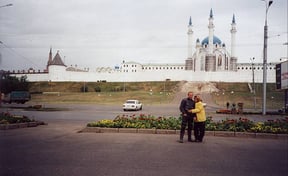 August 21, Day 52 – Cheboksary to Moscow 698
More uneventful riding on mostly straight road with very heavy truck traffic and lots of construction. Arriving to Moscow after 10pm I found the city to be an impressive monument to the greatness of Russia. It is a beautiful metropolis with monumental buildings, lots of lights, basking night life and lots of tourists. Because of this combination it is a busy city and it was not easy to find any decently priced hotel, especially near the city center. Directed by a taxi driver we ended up on he city outskirts where the hotels were a bit cheaper and vacant. In hotel "Altay" we stayed 3 nights but because we arrived after 12am we did not pay for the first night, a very neat rule.
August 22, Day 53 – Moscow
First day of sightseeing. From the hotel it was very easy to get to downtown. Moscow subway is one of the most reliable modes of transportation and it gets you to most of the important places. We started our tour from visiting the Cathedral of "Christ the Savior", a newly renovated building which is presently the biggest cathedral in Russia. We walked around the Moscow Kremlin
and the Red Square taking pictures of Lenin's mausoleum,
GUM (Moscow's biggest mall) and St.Basil's Cathedral, the landmark of Moscow. We wrapped up the cold 15C day watching Russian TV in the hotel.
August 23, Day 54 – Moscow
Second day of sightseeing. It is not easy to get inside Kremlin. There are only several opening times and the tickets should be bought beforehand. We were glad to get later entry tickets but unfortunately no more tickets for the armory, the museum of historical arms and other beautiful items. Upon entry we were allowed to walk only in the tourist area where we entered four more beautiful churches, on the rest of the grounds there are government facilities and any tourist who strays away is immediately reminded by the security to stay in the designated area. It took no more than one hour to examine the area.
We had no tickets to the armory but we decided to try anyway. Luckily enough we were let in for the last visit, great.
The armory was awesome, inside lots of historically important objects among them knight's armors, pottery, gold plated carriages of the tsars. Visiting the Kremlin would not be complete without seeing the Armory. It would be great to walk around the city more and maybe try the night life but the weather did not cooperate, it was just unpleasantly cold and windy. We returned to the hotel and enjoyed another evening of Russian TV.
August 24, Day 55 – Moscow to Smolensk 450
After leaving the hotel we decided to cruise around to get the feel for the city. Back at the Red Square we took another picture with the whole travel gear, what a feeling.
Then a short hop across the Moskva River to see the Kremlin again and we were off on one of the very wide avenues heading out of the city. Moscow is just great; I hope to return once more to enjoy the life there although it is one of the most expensive cities in the world.
Tonight we rested at truckers' motel, a very cozy place, just past Smolensk.
August 25, Day 56 – Smolensk to Wisznice / Poland 764
Leaving Russia was easier than I though. Upon approaching the border we were basically waved off and let go, no passport control or any other inspection. To enter Byelorussia we were also let go easy without any control. The only recommendation was to buy road insurance which cost me a 100 Rubles.
Next 700kms we managed to make in just 7 hours because of excellent road conditions. The stretch of road from Moscow to Poland is a two-lane straight and smooth highway. Nothing really happened there except one attempt by the road police to stop me. They waved but I did not stop, oh well, I did not think they would want to chase me with their Lada.
Crossing to Poland was quite easy, stamp on exit and stamp on entry. The line of cars leaving Brest was very long but if you are on a motorcycle no one says anything if you pass so we went straight to the front of the line. I wanted to register the bike in Poland and pay the duty on it but I was told to return the next day.
It was a wonderful feeling to be back in a more civilized country, the place where it is rather difficult to get lost since all the roads are meticulously signposted.
Tonight we spent in a village hotel located above a local dance club. Disco music apparently played till 4 am but I did not hear, I had my earplugs in.
August 26, Day 57- Wisznice to Okuninka 193
We spend the day driving from border crossing to border crossing finally returning to the one we came from. Preparation of the importation papers took a couple of hours and it was a very interesting procedure. Since this was not in the scope of our trip objective I will not go into details (email me if you are interested).
We ended up at a very nice summer resort area on the Lake Biale near Ukrainian border. Good Polish food.
August 27, Day 58 – Okuninka to Kielce 267
The day began with a swim in pretty warm Lake Biale. It was difficult to leave because now we felt we could just sit back and relax. Unfortunately we had to get going. A short hop and we were back at the base in Kielce with my cousin Bogdan.
August 28, Day 59 – Kielce to Wroclaw 350
More family visits, this time in my hometown.
August 29, Day 60 – Wroclaw
Lots of hustles to organize the duty papers for SUZI.
August 30, Day 61 – Wroclaw to Kielce 350
Continuation with duty papers till the afternoon. In the evening we headed back to Kielce.
August 31, Day 62 – Kielce to Warsaw by train
It was a night without sleep, sorting and packing all things. We left Kielce in the early morning this time by train. Our SUZI stayed with my cousin. The trip was a success.
Last thoughts
I hope the story and the pictures describe in some detail the experiences of our trip. It was certainly not an easy vacation. One could call it an adventure, in a way yes; it was a pretty dangerous and adventurous voyage. I am just glad that we came out alive and without a major disability.
Another word is to Natasha. She is a great travel companion, very supportive and patient. I do not think there is another girl like her in the whole world, you know what I mean.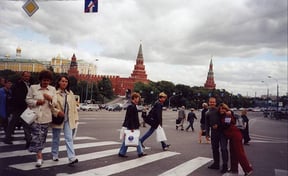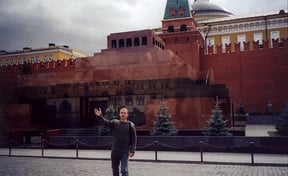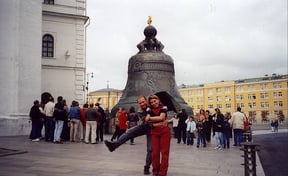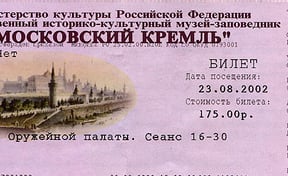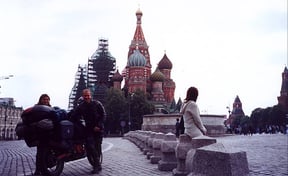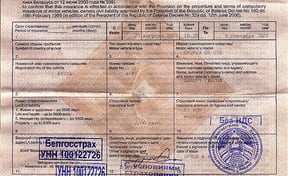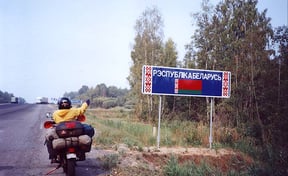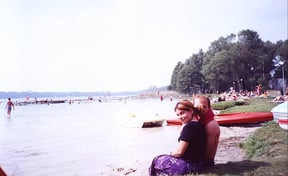 July 1 - August 31 2002. 9 weeks.

Continents visited: 2. Countries visited: 11. Border crossings: 12

Kilometers: 20,000

Gasoline: 1185 litres

Motorbike used: 1988 Suzuki DRBig 750

Equipment failures/problems:

Four broken spokes: forgot to take off the lock and attempted to drive off... Fixed in Aktau with help of Pashtet (Thanks!)

Chain replaced in Tomsk after 15,000 km.

Punctures: ZERO.

Bodily injury:

Pictures taken: 440

Cost:

Gasoline: $CAD 1000

General cost (plane tickets, visas, lodging, food, etc.): $CAD 9000

Motorcycle and supplementary equipment: $CAD 4,000

Total: $CAD 14,000